While going through some of my books about music I discovered this old gem - The Illustrated Encyclopedia of Rock: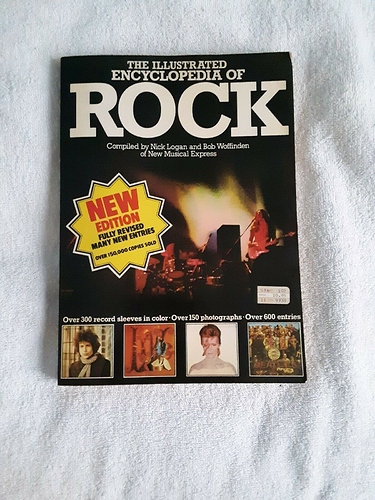 The reason I titled this post "Classic Rock Handbook" is that the book is from 1976/1977 and if you have ever listened to any Classic Rock radio stations or, better yet, the "Classic Vinyl" channel on SiriusXM and then glanced at the entries in this book you would understand exactly what I mean.
So in 1977 there was no Police, U2, R.E.M. and Prince along with many others. Bruce Springsteen was still a mere mortal, The Clash only had released one album, no Rap or Hip-Hop, and metal had not yet fractured into a million sub-genres. The book is a time capsule on the state of rock music in the late 1970s and makes for some very interesting reading 42 years later. It also does a good job of pinpointing the musical tastes of many of my contempories, i.e. the baby boomers (I just turned 65 years old) who are, when it comes to music, still stuck in their twenties.