Core Machine (Operating system/System info/Roon build number)
Win10 64bit, Roon 1.8 Build 778
Description Of Issue
With Roon 1.8, it is quite confusing to me which classical albums are displayed where (and especially where not). Here's one particularly clear example where Roon's behavior just doesn't make sense to me.
I have exactly one album by Karl-Heinz Steffens: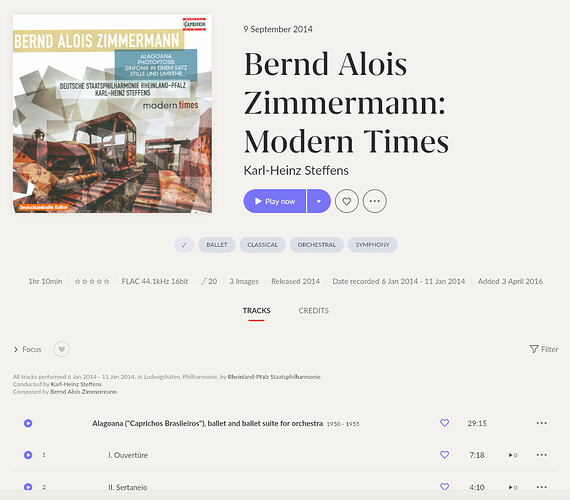 It is properly identified, with Karl-Heinz Steffens as Album Artist and Primary Artist. Clicking on the Karl-Heinz Steffens link I see: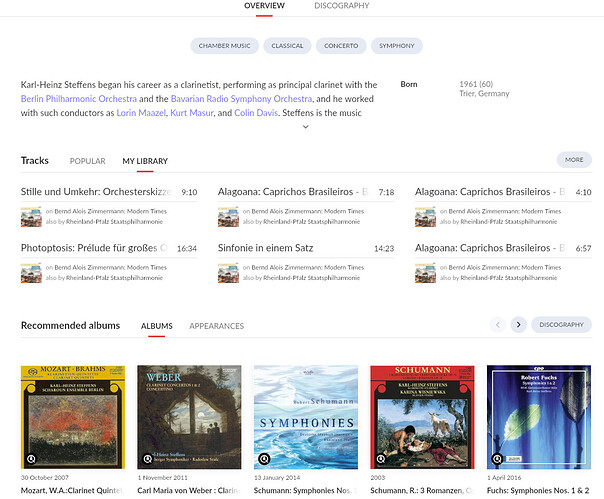 My library album appears in the "My library" tracks (BTW: with classical music, the concept of Tracks is useless, just a waste of space on my screen). It does not show in the albums section. No possibility to filter for my library here (why?).
Clicking on Discography leads to: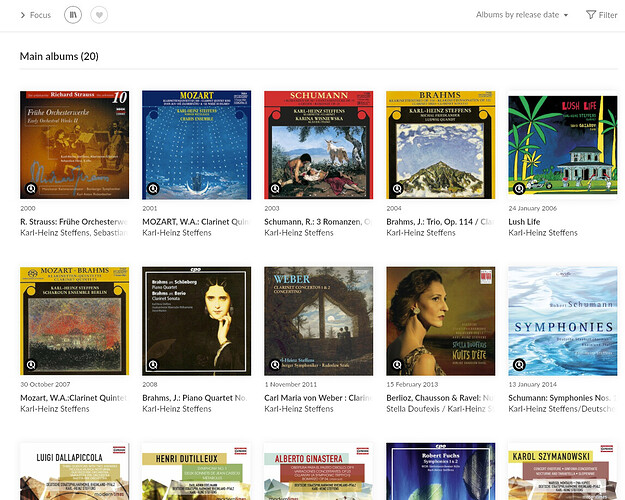 My library album is not shown. Turning on the library filter gives exactly nothing. All in all I'm not able to find out that I have the Zimmermann album in my library.
Roon seems to know somehow that the album is in my library (it is shown in the Tracks section) but forgets about this fact in the Album section.
I'd be grateful for any help.