I have many compositions which are live recordings from venues.
How do I set Roon to stop picking up the '27' in each track party, which I want to be included as part of 2011.04.27, and just do the splits into 'Part 1' , 'Part 2' etc. I've tried so many combinations of things. Adding various characters, adding the date in brackets etc etc etc.
I've got about 300 of these that I'm having to manually do… this is the first, so I'd like to get my system sorted straight away.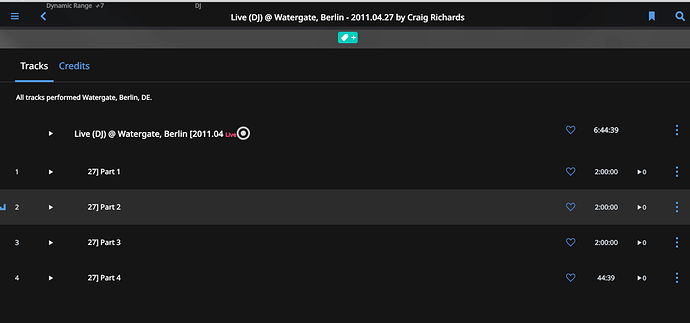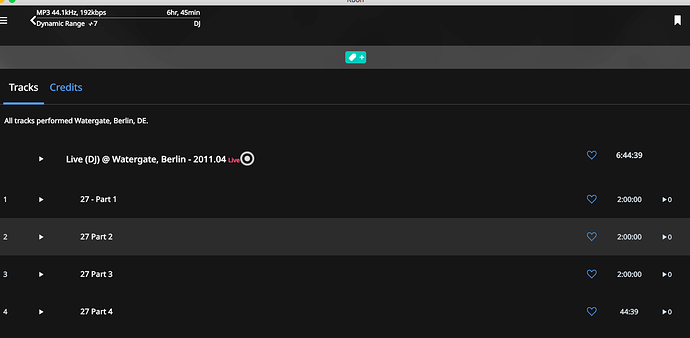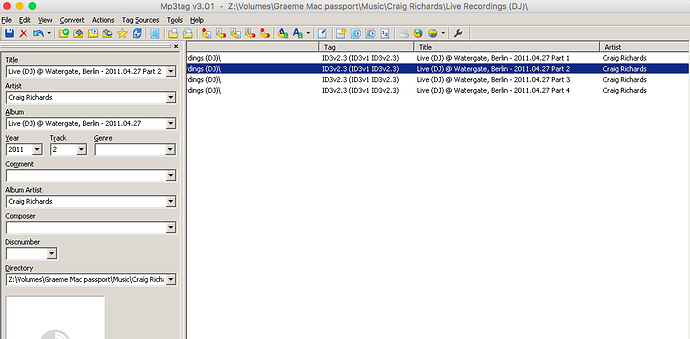 Add images