Community Poll! How should we name our albums?
By "name" I mean the text that goes into the album's "title" field in Roon. Take this album for example: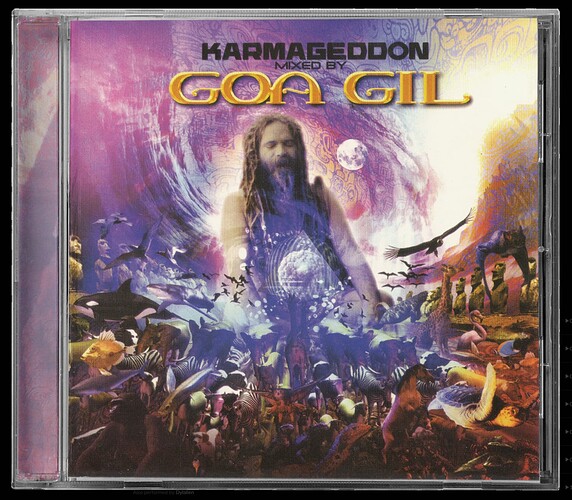 For clarity, this is a compilation album and a mix album - there are various tracks all by different artists, and Goa Gil is the DJ who has chosen the tracks and mixed them together.
A potential issue with this album is that the text is all in capitals - leaving it to the user to decide how to capitalise the text in Roon.
How would you name this album, given the text and layout on the cover? Which of the following should it be? Please choose from the poll below!
Karmageddon mixed by Goa Gil
Karmageddon Mixed By Goa Gil
KARMAGEDDON MIXED BY GOA GIL
Karmageddon - Mixed by Goa Gil
Karmageddon - mixed by Goa Gil
Karmageddon: Mixed by Goa Gil
Karmageddon: mixed by Goa Gil
Karmageddon (Mixed by Goa Gil)
Karmageddon (mixed by Goa Gil)
Goa Gil - Karmageddon
Karmageddon (just Karmageddon, and have Goa Gil tagged as an artist)
If you have a suggestion that is not in the list, please enter it in a reply below; I will then add it to the poll and you can vote for it!
Also, any particular principles to follow when naming albums? Please put those in a reply below too. One thought I had is that the album title in Roon should match exactly the name on the album cover (where there are spaces or other unique formatting that doesn't translate to text, this can be tricky). But should we following capitalisation rules, even if the text of the album cover is all in lower case for example?
This is a useful reference for capitalisation rules in titles: