Please once and for all do something about this, it takes really way too long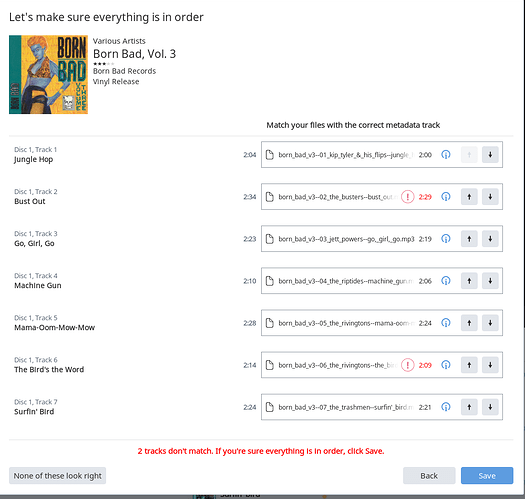 Well, today I gave it another try to fix some albums that are not recognized by Roon (still have about 700 of them) with the Identify Album Tool.
But man oh man what a frustration it was again from the first album on. How Am I supposed to check if the track titles are correct when there is no way I can normally read them simply because they don't fit into the box. No way of scrolling, just bad luck if it doesn't fit. And this is on a 1900*1200 display. Lot's of space but no space at all where it really counts, what a waste of screen real estate. Now I know the titles are not perfectly tagged to begin with but isn't that what this tool is all about, trying to identify not properly tagged album?
Second, have some of you ever tried fixing the tracks in the right order, it is really a pain in the ass to use. What is it supposed to be, a stress test or a useful music organisation tool? I haven't been using this tool for years, I just checked to see if something might have changed since but unfortunately, it is as bad as ever. Is this really what is considered to be state of the art software? Are the developers really not interested in what I consider to be a basic function of a music collection program?
Can you please once and for all look into this, it has been taking way too long now.
Roon does a lot of thing right but this tool is just a joke imho.