I picked up a UMIK-1 and have been busy taking measurements and playing with speaker placement and such. I have a comb filtering or cancelation issue(i think) in the 60-70hz range that I really want to add treatment to the room instead of boosting the frequencies. I am running polk r700's which measure flat at the speaker so I am sure there is a room issue here. I could bandaid the issue with crossing my dual Speedwoofer 10s much higher but they really shouldn't need to play over 40-50hz at the most with the 700's.
Any suggestions would be welcome. Below is my base in room response with VAR smoothing applied along with a screenshot of the front of my 13x24 ft room. There has been no filtering or anything applied as of yet, this is just the measurements L/R channel. It is a rental so nothing can go on the walls unfortunately.

In-Room Response with just the Mains No Subs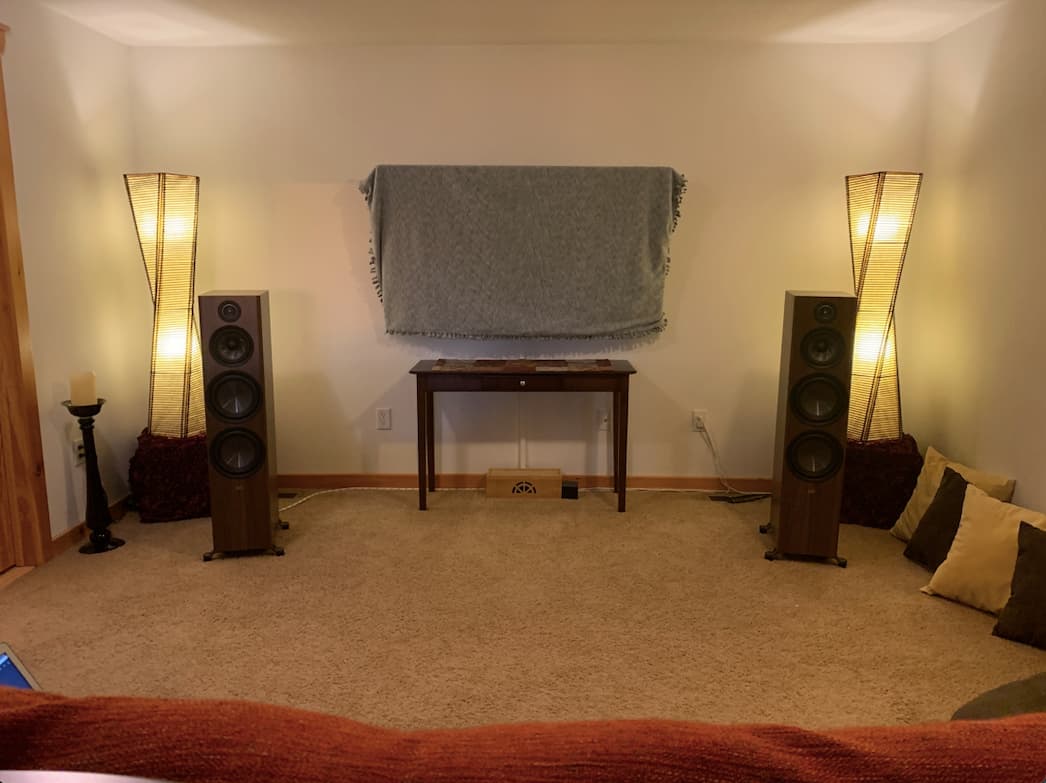 In-Room response is almost identical in any of the 3 listening positions with some slight variation of course.
Thank you for reading,