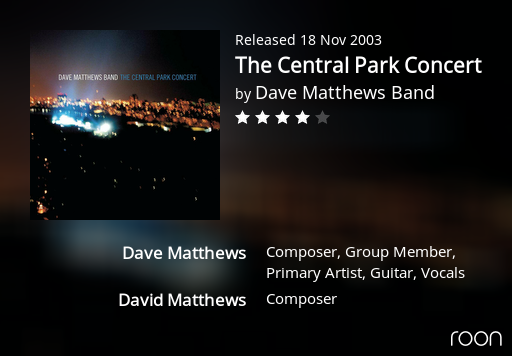 Also seen on Allmusic: https://www.allmusic.com/album/the-central-park-concert-mw0000321921/credits
David Matthews is someone else entirely.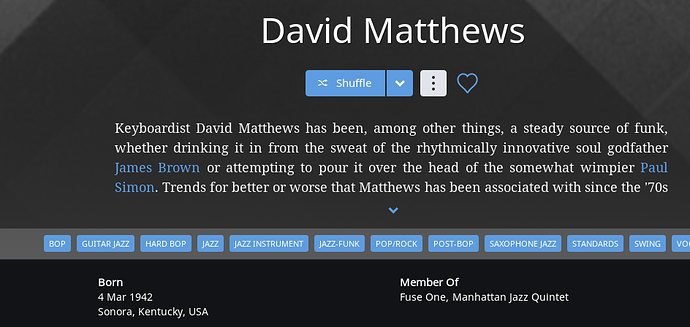 Dave didn't write any of the songs? I didn't know that.
Allmusic should be told of any metadata issues.
Dave Matthews did write some of the songs. Note how he's listed as composer in the first screenshot. The error is that David Matthews is listed as composer also.
If it is wrong on Allmusic then the request from the roon team has been to inform Allmusic as the provider.
Do you mean we should no longer report metadata issues here and instead directly report to Allmusic? If that's the case, I missed that announcement… I always assumed that Roon, like Allmusic is a downstream customer of Rovi and that checking metadata on Allmusic was a shortcut to rule out user error vs upstream error. For what it's worth, in the Tidal app, the metadata correctly credits only David J. Matthews (aka Dave Matthews, lead vocalist, songwriter, and guitarist for the Dave Matthews Band).