Roon can't identify David Sauzay's "Meeting with Harold Mabern", although this album is available on Tidal.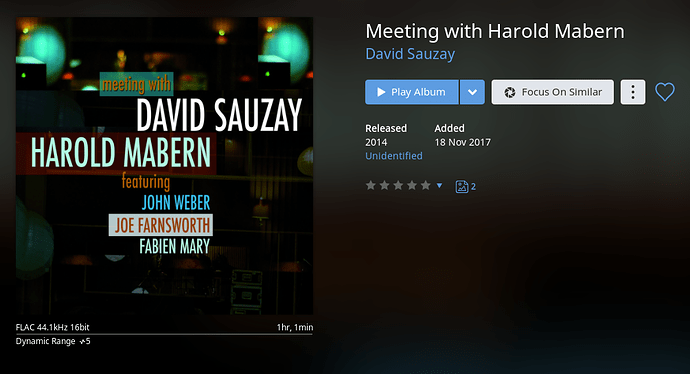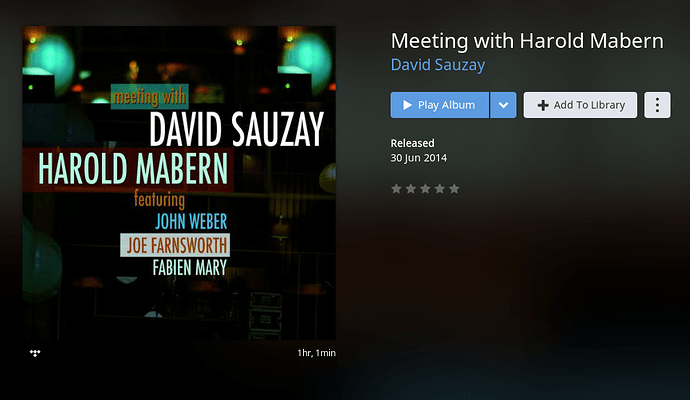 Hi, this is happening because none of our other metadata providers have this album in their databases. Although we're aware of the TIDAL album, we're not allowed to use its metadata for non TIDAL material.
@joel
Thanks a lot for your prompt reply.
So, can't you ask Tidal to get access to their metadata? I wonder that they even have lots of artists which only sell via beatunes.com (Roon itself does know only a few of them).
At least you could copy Tidal. They often have Band descriptions from Last.fm. It's not a perfect resource, but much better then nothing. And it's often available in other languages than English.