there's something wrong in devin townsend artist page:


it says "membes", as though he was a group, but he is not. and says "member of" reporting an incomplete list of bands of which he is member (there should be also "Devin Townsend Band" "Strapping Young Lad" and "Casualties of Cool" and "Punky Brüster")
besides: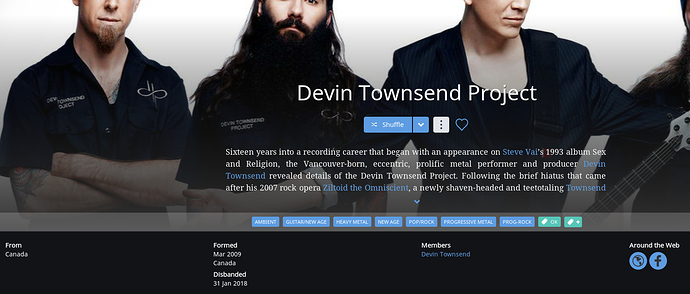 so the page of the band is not complete, as it does not report the other members of the band.
i have to say that (in the beginning of my roon experience) i had merged "Devin Townsend" with "Devin Townsend Project" and "Devin Townsend Band": that might be the source of the problem. But now i have un-merged them, and this is the situation.