Ok, this being my first ever created post I'll talk about my favorite artist: Staind!
Now you might be asking yourself "What the hell is Staind?"
Simply, one kick-ass rock band! I mean they are just kick-ass amazing in terms of the music they make!
I mean look at this album cover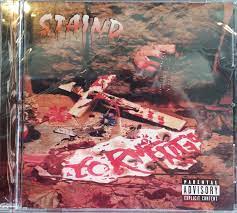 That is such a badass album cover!
Now, I'll explain the albums in another post but the main question I have is does anyone still listen to this kickass rock band? Please comment (reply to this message) if you do listen to them or not below