How to download music with Arc setup and working on my IOS device?
You can only download albums that are stored locally in your Roon library. You cannot download albums from Qobuz or Tidal and store it in your phone.
In the Album browser, for local albums, you will see the Download icon at the top right: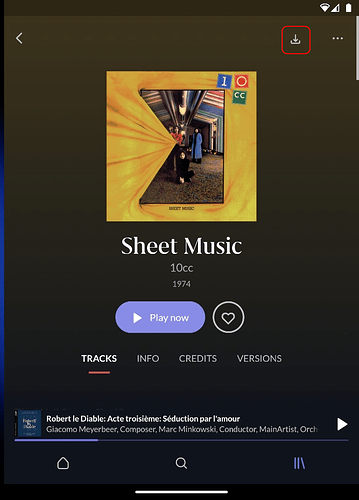 This icon will not be present for streamed albums.
Thanks but in the first place , how do I store locally let's say a playlist in my Roon library?
but what if the download option isn't available? under my three dots, the option to download is not is not included…?
Is it a local or streaming file?
Hi @William_Jackson,
I don't have an immediate answer for you, but I do have a couple of questions that may help to clarify what's happening here.
On your Roon Core system, have you imported any audio files (FLAC, ALAC, etc.) or are you only streaming music from say Tidal or Qobuz?

Does what your are selecting contain local audio files?
May I suggest you share a screenshot of what you're seeing, that would also help.
it must be the Tidal problem, they are associated in my set-up
so how do i get around that?
If the tracks are from Tidal (or Qobuz), you can't download, (unfortunately their licencing agreements do not allow it for 3rd party applications) see this linked post from above.
thank you… i get that, but when i want to download from roon, the option to download is not available as the associated help FAQ reports - there is no download option
Tidal is tidal. You cannot download tidal tracks in Roon arc.
What are you trying to download?
If you are trying to download a Playlist, then the same rules apply as for tracks and albums: only tracks that you have as ripped or downloaded files in a watched folder in your Roon library will be downloaded.
And if your Playlist contains only Qobuz or Tidal tracks, then you won't even get the Download option showing up in the 3 dots menu.
So, here's a Playlist with a mixture of local and streamed tracks - the Download option is present: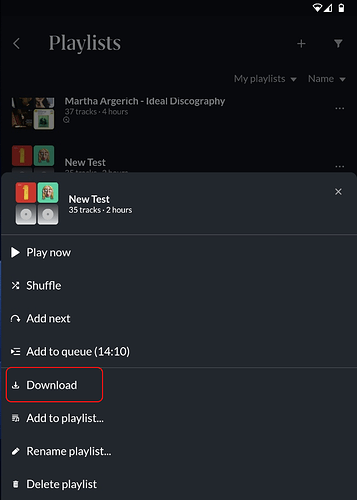 But when I choose the Download option, I cannot download 8 of the 35 files, because they are streamed from Qobuz: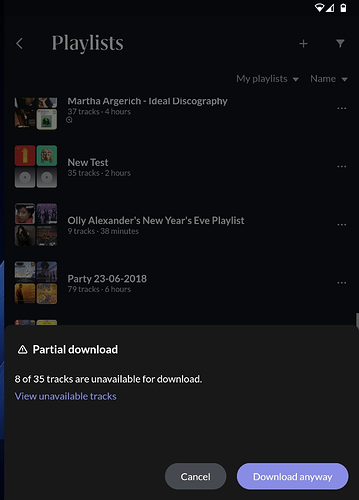 And when I choose a Playlist that has only Qobuz tracks in it, I don't get the Download menu option at all…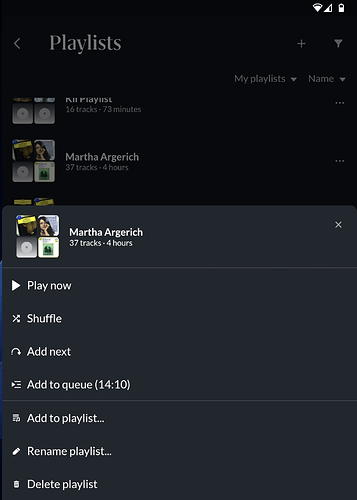 okay - got'cha - thank you!