For some reason my search for the Esoteric SACD of Dvorak's 9th Symphony doesn't pull up the right version. It has been on MusicBrainz for a while: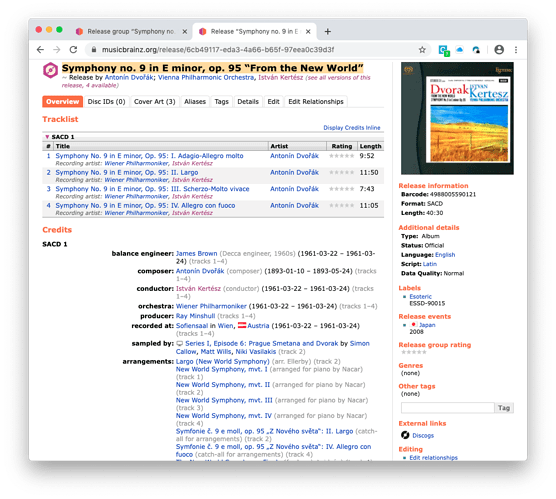 But Searching on Roon using the usual combinations of composer, conductor and orchestra I draw a blank.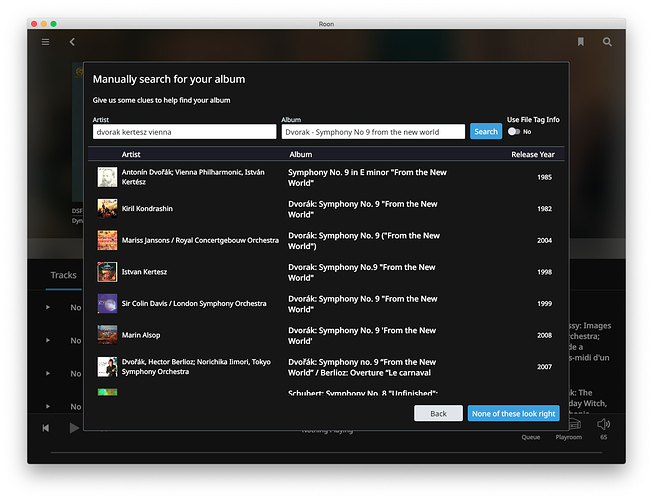 Has anyone had better luck than me?