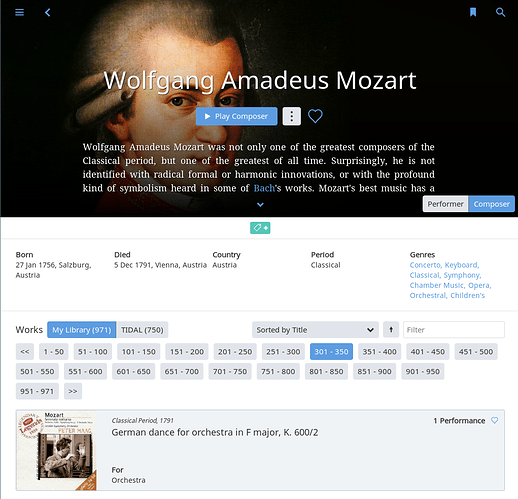 On the "homepage" of a composer, clickable genres are listed on the right. I would expect these links to act as a filter: If I click on "Concerto", only Mozart's concertos are displayed in the composition list below.
Instead, I'm led to a generic "Concertos" page with all concertos by all composers. Not very helpful.
Could the genre link please act as a filter?