Selling my Bluesound Node white ( 18 months old from Analogue Seduction ) as is no longer needed. £200.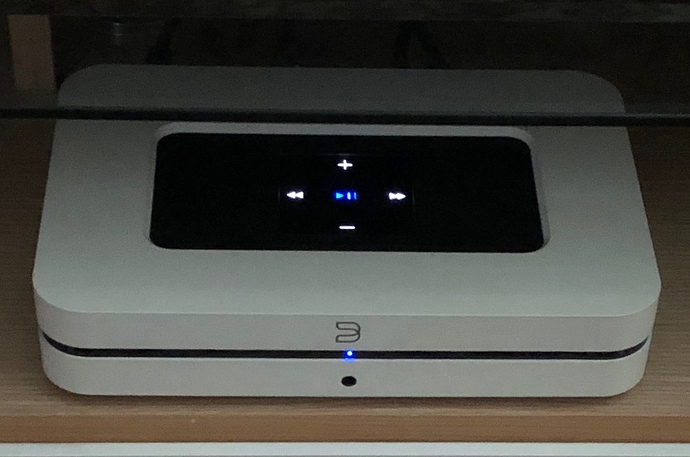 Hi. Is this still for sale please, and would you mind clarifying the model (looks like a Node 2)? Can I ask why you no longer use it?
Hi and welcome. Yes still for sale.
To answer your question, Did have this in my Front Room via ethernet connected to my Q acoustics M3 sound bar but since acquiring an Apple TV now use Airplay via my Nucleus. Also used it for headphone listening occasionally. Hope this helps.
Thanks Terry. Am I right in thinking it's a Node 2? (Sorry, slightly new to all this still so apologies if it should be obvious from the photo…)
Do you still have packaging etc., and where are you based please? Definitely interested in theroy, so perhaps you could also let me know what you have in mind for p&p if you're not within pickup distance (I'm in south Bucks).
Thank you!
Hello Andrew.
It is a Node 2 and not a 2i ( Airplay and 2 way Bluetooth ). It is easy to get confused as there is no obvious branding on the unit. Still have the original packaging with supplied accessories. I live in North Bucks. Will include any P&P in the sale price. Hope this helps.
Thank you for all the information.
I've just started out trialling Roon, and had assumed that my streamer wouldn't be recognised, hence the enquiry. However after a bit of fiddling this weekend I'm surprised to find that it seems to work.
Sorry for wasting your time, and good luck with the sale.
Sold. This thread can now be closed

.