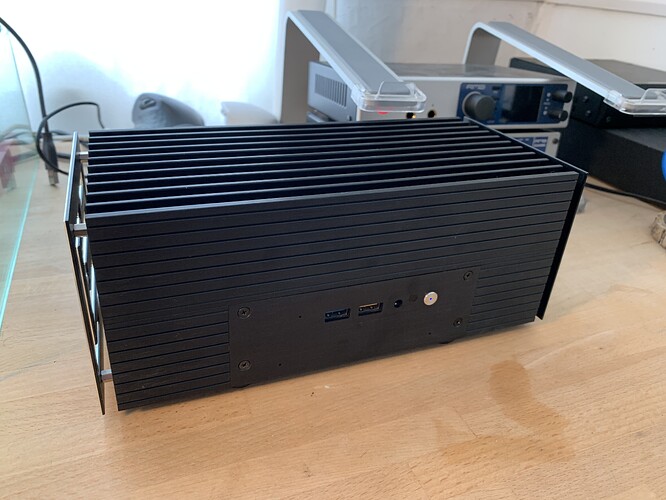 I have for sale an 8th generation Intel NUC with an i5 processor. It's in a fanless Turing case from Akasa.
The 8i5 has about the same performance as the 7i7 in the nucleus plus, and is a good balance of price and performance for running ROCK.
This model has 8G of memory on two DIMM cards (for best performance) and a new 250G Samsung 970 pro NVMe SSD. This is an ideal configuration for most roon users (if your library is in the 100k+ region - take a look at the other NUCs I have for sale).
It also comes with a brand new power supply from Simply NUC (Intel's UK distributor)
Being fanless with SSDs it is completely silent. There is space in the case for an extra SSD, so if you'd like a Samsung 870 QVO SSD for media storage I'm happy to include for my purchase cost.
This is priced at £550 plus £20 shipping and the cost of an extra SSD if you want one. I'm not open to offers at the moment.
I've sold a few of these machine - and am very happy to help the new owner get it up and running (as I have with previous machines).
My preference is for a UK sale. Shipping these to the US is difficult (in the new case they don't have the needed EMI certificates) - not sure about the EU.