PM sent for the ultraRendu faceplate.
Thanks!
Vince
Vince,
Just to be clear, which did you want the one that says "Rendu" or the other that says UltraRendu and Ultracap?
I am assuming UltraRendu/Uptone but wanted to be 100% sure
Yes, image 3391. ultraRendu/Uptone.
Thanks for checking.
Got it! all set.
Ad has been revised to show the one that is still for sale. Thanks for purchasing the first one Vince
So nice to tie the two together and add some heft. Also put two of these on top to to keep down vibration:
https://www.amazon.com/gp/product/B01MFEC211/ref=ppx_yo_dt_b_search_asin_title?ie=UTF8&psc=1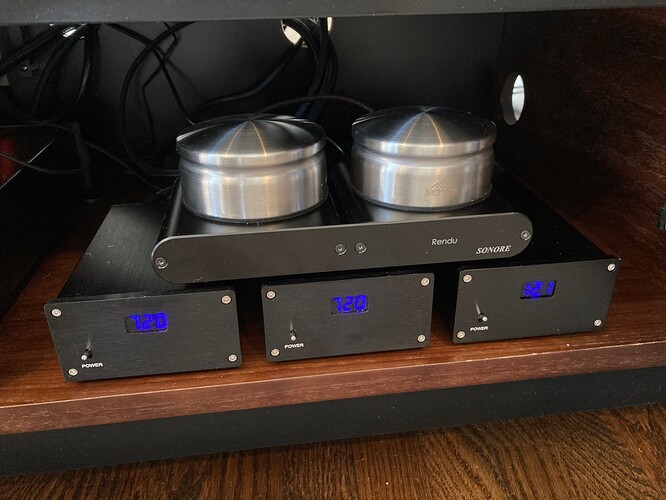 Vince…Check your email, I need your ship to information

[Moderator] Personal information removed.