The Odroid C2 is basically a system on a chip, much like the Raspberry Pi. It can be used as a USB endpoint to feed audio to a DAC from Logitechmediaserver or Roon (i.e. to run Squeezelite or Roon Advanced Audio Transport). The Odroid C2 does not have a shared BUS between ethernet and USB, so does not suffer the same issues as Raspberry Pi pre the Pi 4.
I have used C2's as LMS and Roon endpoint feeding a Yggy DAC into my ATC SCA2 preamp and also as endpoint into secondary hi-fi systems in the house. Having moved, I've downsized and these are now surplus to my needs.
With the HiFi Shield 2 installed it's turned into a DAC with optical and RCA outputs. It has a PCM5242 DAC chip, supports 16 & 24 bit audio formats and up to 192kHz sampling rates with minimal distortion (-93dB) and 100dB+ dynamics. The S/PDIF interface supports up to 192kHz/24bit resolution via Optical (Toslink) output.
Includes wall wart power supply.
Images:
Odroid C2 board: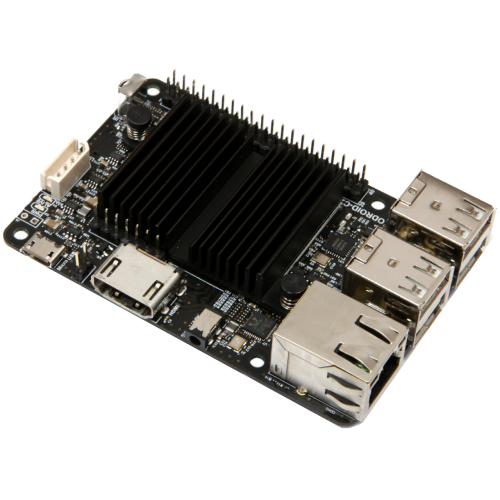 Specifications: Odroid C2 - 64-bit quad-core Single Board Computer
HiFi Shield 2: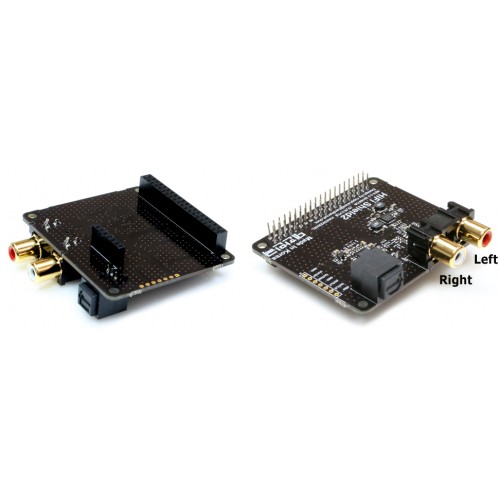 Specifications: Odroid C1+/C2 HiFi Shield 2
Odroid C2 case: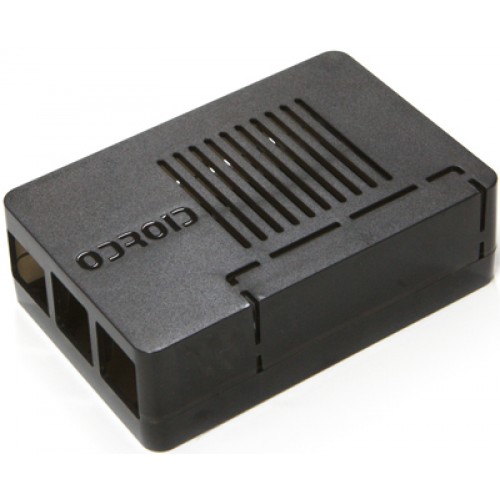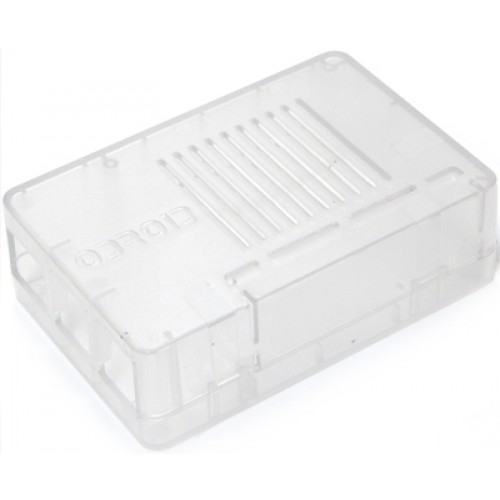 I have 5 Odroid C2 SOC boards and two HiFi Shield 2 HATs for sale. There may be a few more to come.
All Odroid C2 boards will come inside the official Odroid C2 case supplied by Hardkernel. Two cases are black, three are clear. Two of the boards have external wiring soldered directly to board power connectors (included in board design) for anyone wanting to power the boards via a linear power supply (I did, and there is a definite drop on noise floor which you may not appreciate is there till switching (assuming of course a quality regulated supply).
Odroid C2 without HAT: £30 plus postage
Odroid C2 with HAT: £50 plus postage
I'll happily provide a ready to go image that can be downloaded and written to micro sd in order to have a plug and play Roon or LMS endpoint.