Roon has two entries that refer to the same person but have distinct bios: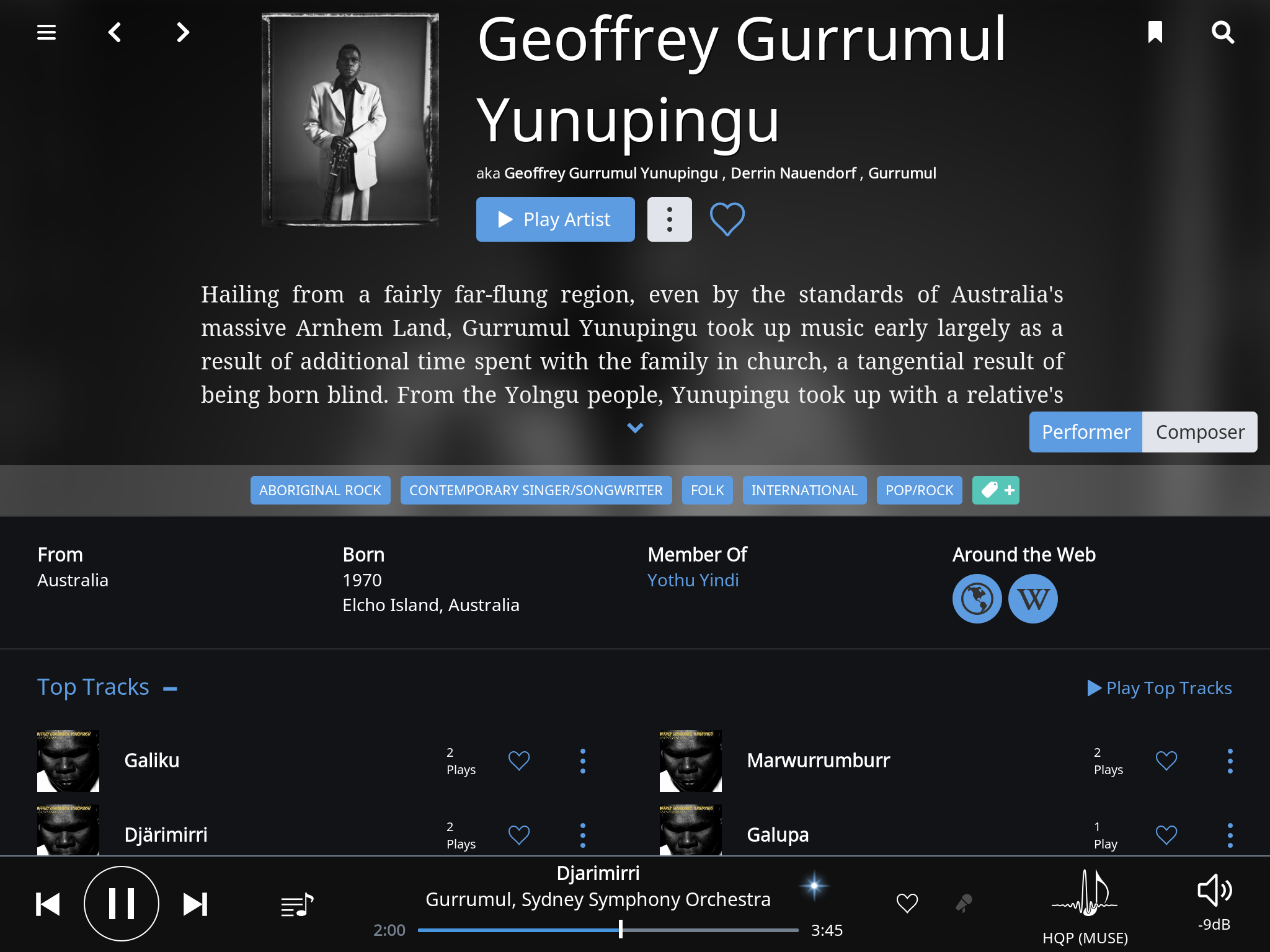 The above entry should say "aka Gurrumul" and the reference to Derrin Nauendorf (an unrelated artist) removed.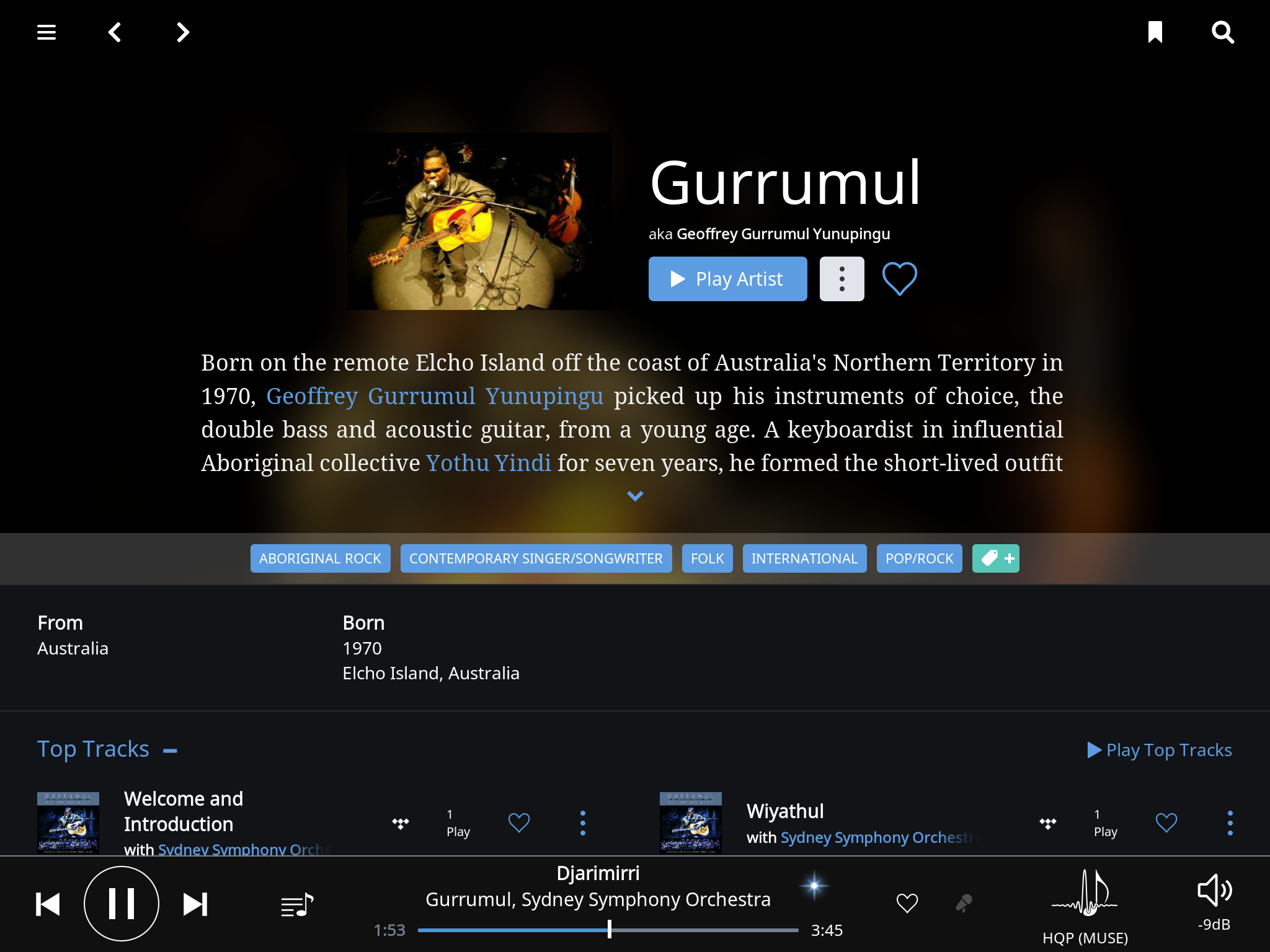 This Artist entry can be entirely merged with the above. They both refer to the same person.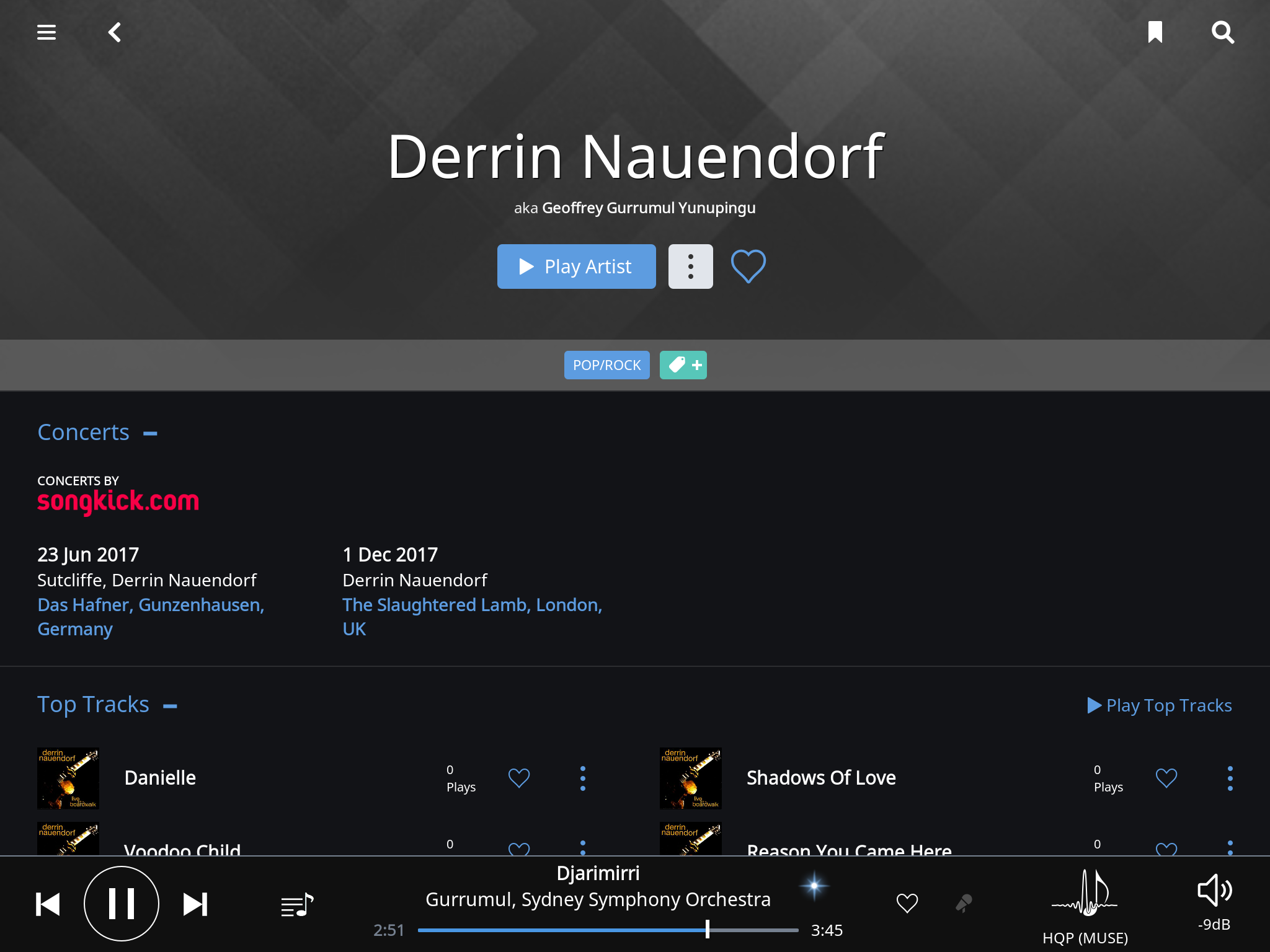 This is a completely different Artist that appears to have been mixed up with Gurrumul.