I am trying to get HQPlayer to handle ALL file conversions to DSD and also do the upsampling to DSD512.
I can get HQPlayer to do this with my DSD tracks.
However, when I play a PCM track, it looks to me that Roon is doing the conversion and the upsampling to DSD512. I have to enable Roon DSP engine for that. The audio flow is shown below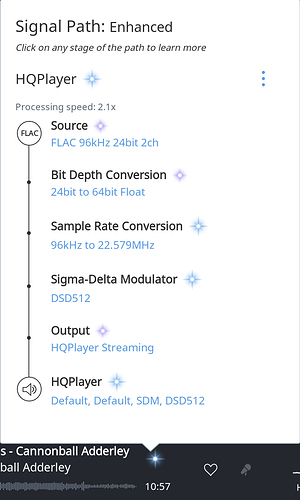 If I disable Roon's DSP engine, the file plays as a PCM file via HQPlayer. It is not converted to DSD.
Is there a way for HQPlayer to convert PCM to DSD and then upsample to DSD512?