Hey all,
I'm new to Rune - using the free trial to take things for a spin.
Something we use quite a bit is internet radio, but I keep getting network errors when adding tunein urls.
For example - I tried this url: Gold 104.3, 3KKZ 104.3 FM, Melbourne, Australia | Free Internet Radio | TuneIn , but got the following error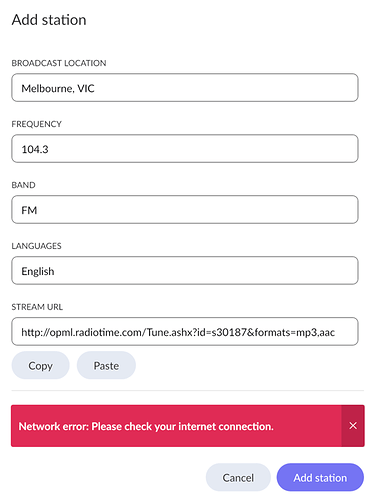 I'm on Roon Core 1.8 (build 846) (running on docker), and remote on macOS 1.8 (build 831) (though get the same error using the remote on Windows too).
There's definitely no network error - existing radio and qobuz tracks play fine.