in the signal path there is a new element for me: dsp volume. It gives a green dot into the row of the nice purple dots.

At the "device setup" my setting is "device volume" for the Lumin M1.
Is there any setting that I have to set to avoid dsp volume control and give the control to the lumin?
It is a new thing, previously I've never had dsp volume in the path
Thanks!
György Hild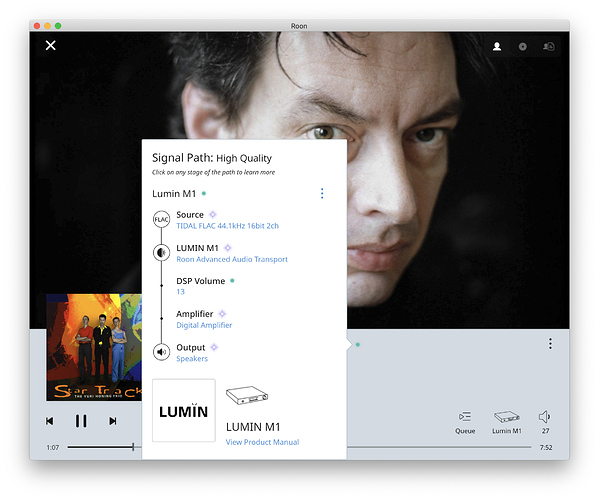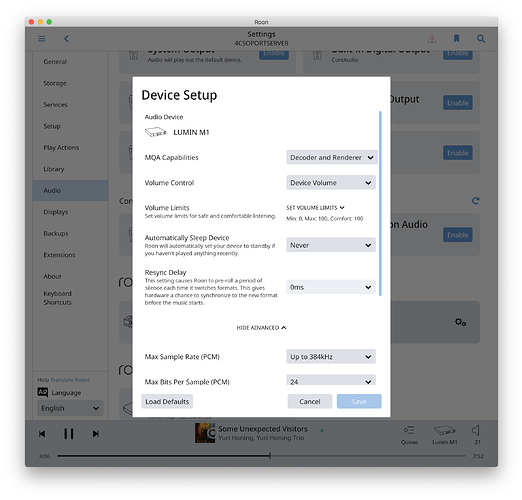 windows server 2016/Dell T20/ Roon Version 1.7 (build 571) general router given by UPC/ wired connection via powerline LUMIN M1/ethernet