Hey Folks,
in case this might help some:
After taking care of the port forwarding in my firewall I was still unable to get Arc to connect to the Roon server.
Solution: I manually changed the Roon Arc Port Number to the default value of 55000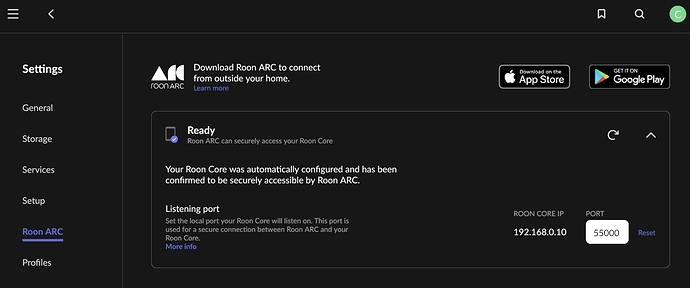 This may be of interest because, perhaps like on my Roon server, the Arc Port was NOT set to the standard value automatically - on my Roon server it was a completely different port number which I don't know how it got defined…
Changing the port to 55000 (and ofcourse since I defined the port forward in the firewall with port 55000 as per the Arc configuration FAQ) resulted in a working Arc. Yay!