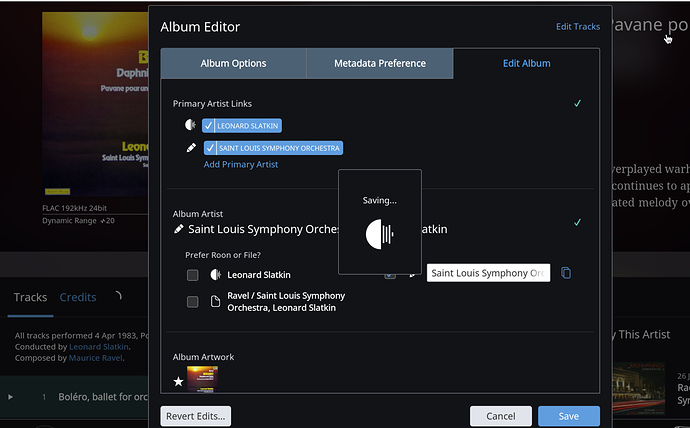 Roon got caught in an endless or very long loop. I had changed metadata preferences across the library, and Roon went to work complying. Then, I added an Artist Link and changed the Album Artist.
Upon Save, the edit window doesn't close. All Saving icons and Processing icons are moving.
FYI
Update: the Save was radically slowed, not stopped. In fact, playback is now slowed (about 1 minute from Play) too. So prolly no big deal.