I ask because I seem to have had to go through a lot more steps than previously to get the album below corrected.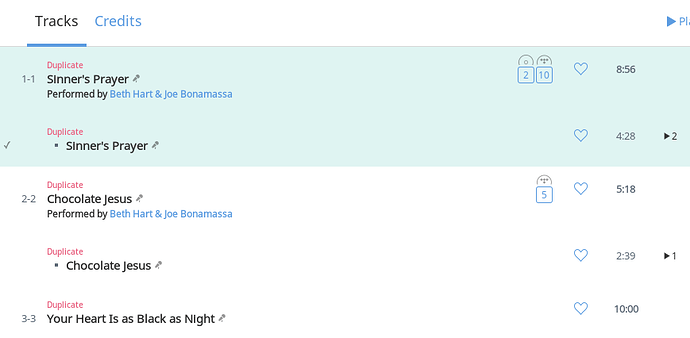 The issue being the album don't explain was ripped into the same folder twice with slightly different metadata so dbpoweramp must have been fooled.
The first thing I did was go to the "fix track grouping" and i selected the duplicates at choose to remove them. This has worked previously for me, but not in this case.
So I went back to the original data and deleted the excess tracks and chose rescan album… no change, still 2 tracks showing. I then did a clean library with a similar negative result.
I then moved the album out of the watched folder fully, but it still was showing up and in duplicate and rescan didn't change this. So the I did a full "force rescan" on the watched folder and this got rid of the album.
To be sure to be sure I did a clean library again and I added the album back into the watched folder again but now the album wasn't showing up at all.
A "force rescan" got it to show up and correctly.
Previously if I moved albums in and out of the watched folder they would appear and disappear immediately.
None of this is a big issue to me, I was surprised though that Roon seemed to be acting differently than I remember.
.sjb