I Have been using ROCK for a little while now with fantastic results, but there is one thing that worries me, how do I use the User Interface to best effect? I have tried looking in the Roon Knowledge Base and can not see any reference to it, nor the use of the various buttons: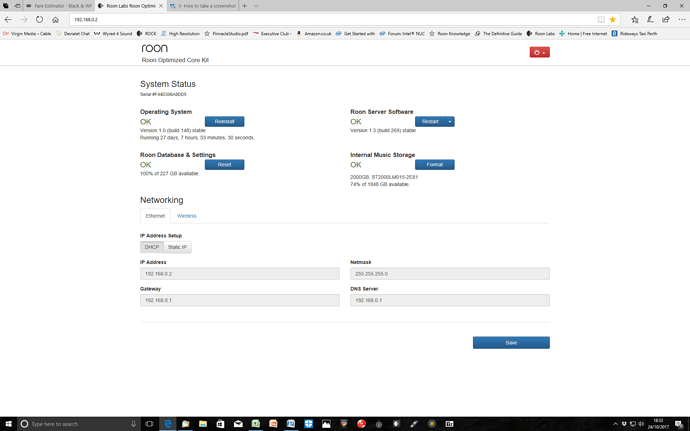 There is the red "off" button at the top right hand corner - would I use this if I wish to turn my NUC on or off, or do I use the power button on the NUC itself? I did use it to reboot on initial install of ROCK, but not too sure when else I would use it.
At present I leave ROCK running 24/7, but we will soon be going on an extended holiday and would probably like to turn it off whilst we are away - so do I use the Red button in the UI or the power switch on the NUC itself?
Then there are the 4 blue buttons in the body of the UI - ReInstal, Restart, Reset, and Format. Maybe it is a bit of a simpleton request, but it would be useful to me to just have a simple run down on what those buttons actually do, and when you would use them, and what for! Sorry if this has been answered before, or if there is an "idiots" guide already available (a pointer to this would be appreciated, if it exists).
Any guidance would be much appreciated.