this is my current situation …
my IP is dynamic and therefore always changes.
in the internal network I have set a fixed ip for the mac where Roon resides and ARC does not activate
also place the configuration of the modem router where you see the port 55000 and under the IP of the mac where there is roon
post a photo of my IP
and one of the ISP where it indicates the mode of access to the outside.
that's why (I think) I need a public IP to connect ARC outside my home.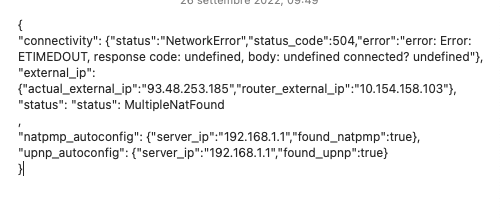 this is what i see on the cell if i disable wifi … so i go with my ISP's external network …
can't connect with roon core