I'm just about to revamp our networking setup to add a second 24 port Cat6 patch panel - I need extra connections for our soon to be installed solar PV system (inverter and Tesla Powerwall), I'm going to finally cable SWMBO's office (PC + 2 x Sonos Play 1 + spare), add a cable for the TV in her gym room (for casting KinoMap) + spare, plus add 2 more IP cameras, and cable the last 2 Sonos Play 1 speakers in the kitchen.
Reckon I have nearly a kilometre of Cat 6 cable in the house/garden, plus 40m of 8-core OM3 fibre connecting the Synology Rackstation/Roon Core (20 Gbit), Desktop PC (10Gbit) and secondary switch (10Gbit) in my Mancave to the primary switch in the house.
When I'm done, only phones, tablets and our Google devices will connect via Wi-Fi.
Cabling is almost always possible; it just takes effort and sometimes a degree of creativity to be able to route it from point A to point B…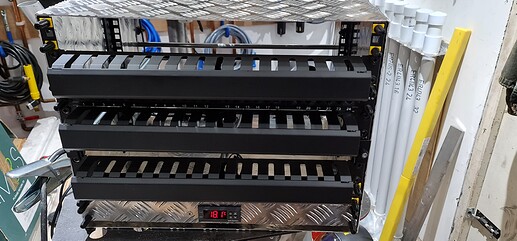 DIY temperature-controlled, fan-cooled rack enclosure (TIG welded from 2mm 5754H22 chequer plate)