Hi,
I am relatively new to roon… I have a problem with several albums where I cannot get some tracks aligned to show the number of performances properly.
As an example I use Led Zeppelin Presence which I own in an older CD version plus the 2015 remaster from HiRez flac download.
For the first one, all tracks are properly identified and the album shows pretty much complete with composers and other metadata. The download version however does only add composers to the additional tracks but not to the main album tracks. Although I entered the composers manually, the tracks are not aligning. If I could "unidentify" the album, it would work when adding the composers. As it is currently shown, the "go to composition" does not show up in the context menu.
I hope I explained my problem good enough.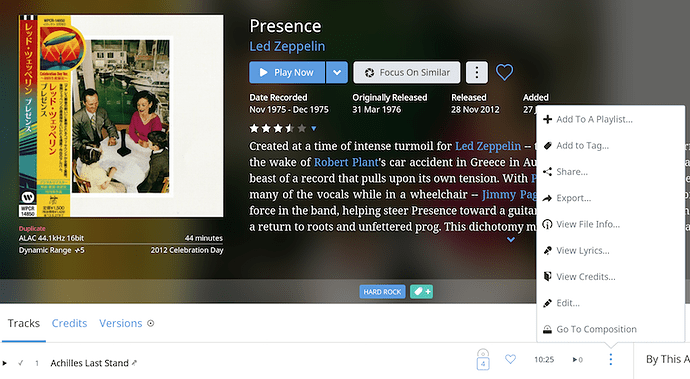 Ralf.