So I'm reading an article that mentions "Beethoven's late string quartet Opus 130" and I think I must search that out.
I put in Beethoven opus 130 in Roon expecting to see a list of compositions but I get 3 albums of which one does have this composition on it and all incorrect tracks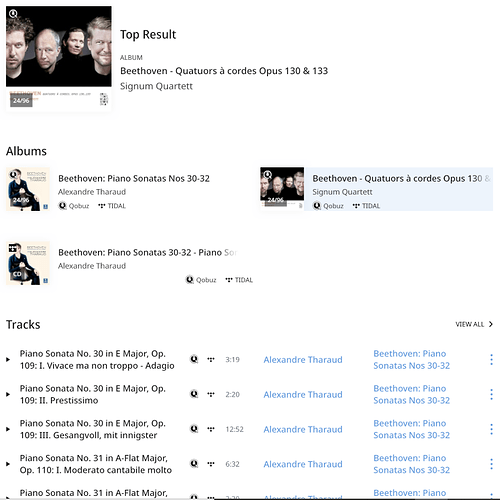 I can get to the composition via the one album but there are apparently over 450 versions of it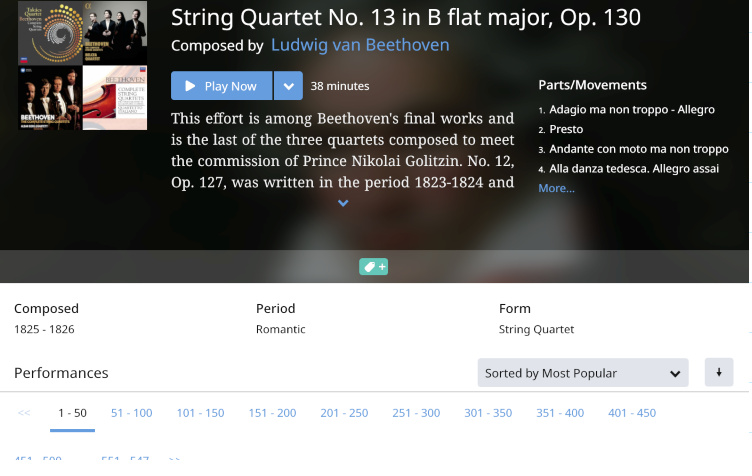 Am I dong something wrong that none of these showed up on the initial search?
Is there a special way to phrase a search top get a particular composition?
TIA
.sjb