Roon as a very nice feature to display several movements of the same classical work - say a concerto - under the same work title . But sometimes this feature dosn´t work and I have some movements as a unique concerto displayed as separate tracks. How can I fix this ? I want to colapse the tracks of the same work under a unique title.
Some examples : here I have the "Suite 4" displayed as expected but the 5th one appears as separate tracks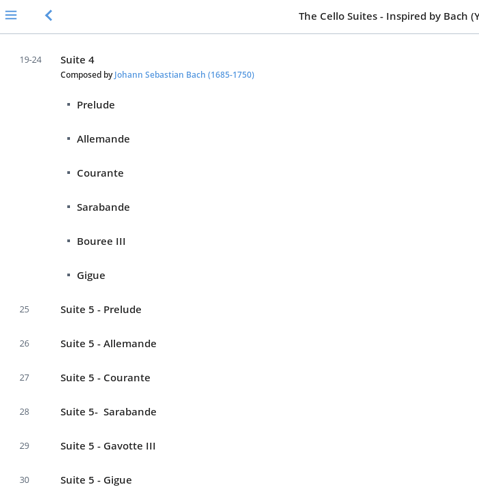 In this one I would like to see all the tracks of concerto BWV 1046 groupped.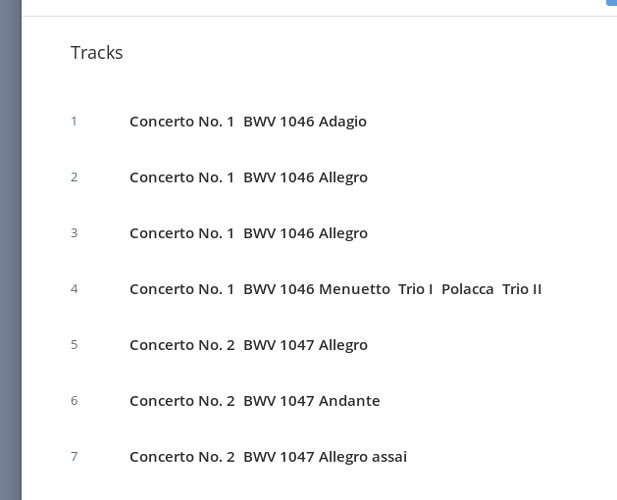 Thank you for your help .
Vasco Vaz