How to connect LED to indicate the end of booting - roon redy status?
When the green led flashes at 1/2Hz it is ready
See page 24 of the installation guide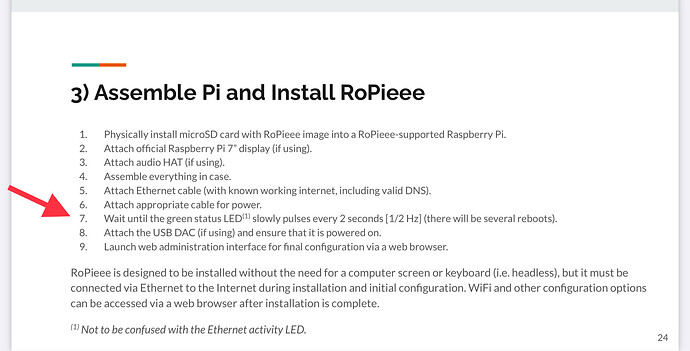 My Rb is in closed metal case. I want to attach external LED to see when is ready to operate.
You can see it appear in Roon's "Audio" tab.
EDIT:
And its zone will reappear as well…
There are some solutions on the web but they all need to modify the config.txt file that's impossible in RoPieee as you don't have access to it