Hello, I've followed this page but can't seem to get HQPlayer going. https://help.roonlabs.com/portal/en/kb/articles/hqplayer#Setting_Up_Roon_And_HQPlayer
I must be missing something? Will appreciate some help to point me in the right direction, thanks.
My setup:
(1) Roon Core v1.8= Roon Rock on a dedicated NUC i5-7260U (Linux)
(2) Roon Remote v1.8 = on i9-12900 DDR5 32Gb (Win11)
(3) Bridge = opticalRendu
(4) DAC = Holo May
My settings in Roon as shown below. I've "added HQPlayer" and selected HQPlayer in Roon's audio zone. But I can't play anything… the Play button is grayed out. Besides, if I select HQPlayer as the audio zone, where does it play to?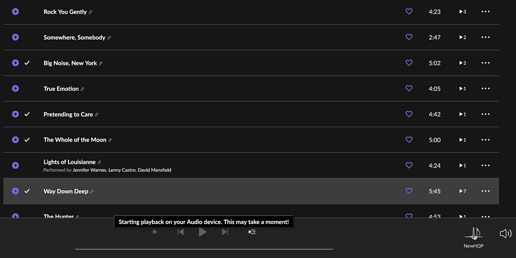 Am I supposed to Enable the ASIO drivers or those "HDA Intel" stuff?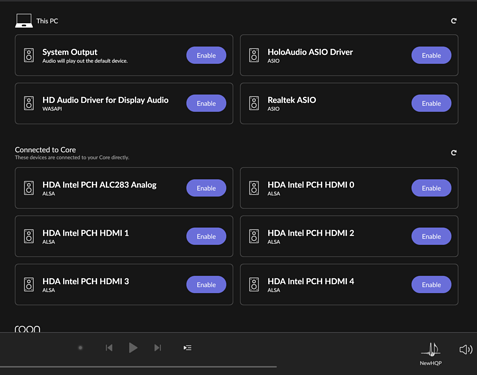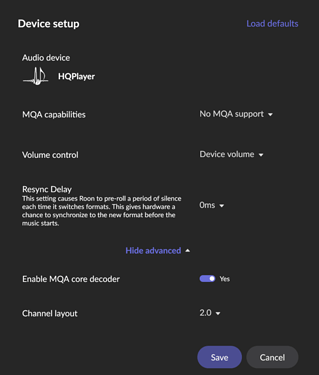 I've check out these other pages as well:
…and various other forum pages.