Hi fellow Rooners,
after mentioning my bookmark-heavy "workflow" Roon in the thread about the Apple TV extension, @RobOK asked to hear more about this in a separate thread. I couldn't believe that such thread didn't exist but I found none so I open a new one.
I want to show/explain how I organize my music and how I access it in Roon. I would love to hear your comments about this and how your approaches are.
The music I have in Roon are mostly self-ripped CDs and bought digital media files. Only a few are from Qobuz or Tidal. All in all there are currently 966 albums. All my owned media is tagged manually with the following specialities:
All Classical Albums are named "Composer: Album Name"
I make heavy use of genres with multiple entries in the genre tag (eg. "Metal/Death Metal" or "Classical/Baroque/Opera")
I set all Roon import settings to "prefer file" (except recoding date & location and lyrics). Imported albums from streaming services are at first edited to add proper genres. Additionally I have 3 tags: Soundtrack, Sampler and Neu (New). [I just noticed, Soundtrack would not be needed anymore].
To access my music I created several Bookmarks. Each has its own filter and sort settings: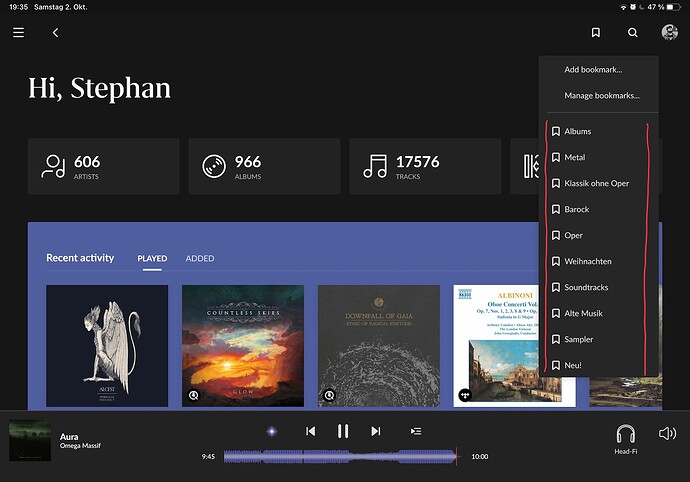 The first one "Albums" are all "normal" albums from artists - so no sampler, soundtracks or classical music - sorted by artist: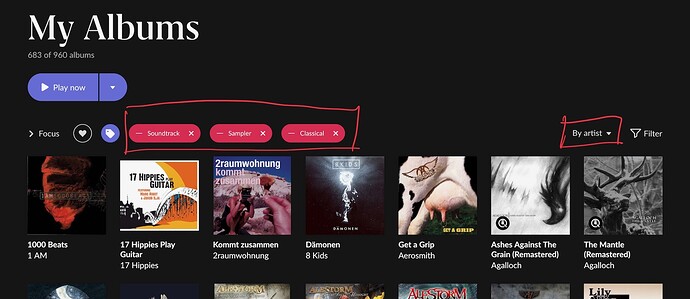 Another one is "Klassik ohne Oper" (classical without opera). It's sorted by album title - and as I mentioned above, all classical albums are named "composer: album title":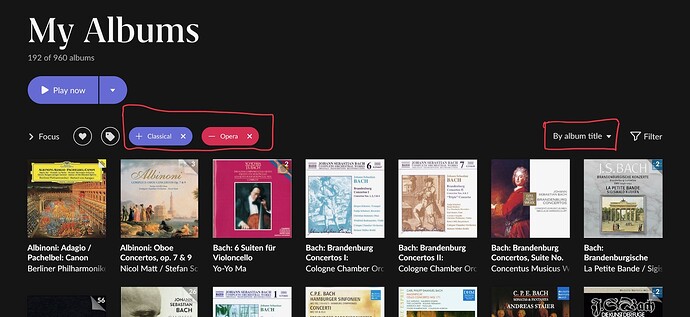 All other bookmarks are set accordingly. The "Neu" tag and bookmark is for music I added temporarily to listen to it and decide if I want to keep it - no matter what genre.
I'm very happy with my setup because it lets me access my music in the way I've done it since good old Winamp: separate access to classical and non-classical music with its own sorting.
Now I'm curious what you all think about this and how you organize and access your music with Roon.
Happy listening
Stephan