Here is my hardware configuration
The Audio Server is in a Streacom Alpha 9 Silver case based on a set of distributed heatpipes for the CPU
CM MSI MAG B460M Bazooka

CPU INTEL 10500 T low power

16 GB of DDR4 Fury Black 2666

3 SSD of 4.5 TO San Disk ULTRA 3 D where is stored the music in DSD and Flac HI RES files

1 SSD NVME WD Black 850EVO of 500 GO where is stored Windows Server 2019 Optimized Audiophile Optimizer3 + Fidélizer Pro and process lasso pending to be set up
,

the converter DC-ATX HDPLEX 400W Hi-Fi was also lodged under the hard disks and stuck also with double face
I integrated 2 PCI cards
a JCAT NET FEMTO card
a PINK FAUN USB card
the 2 cards are powered by a linear power supply (2 *5V and 1 in 12 Volt for the Switch CISCO Meraki with Clock OCXO
the internal cabling was made by the ModDIY site
CM, CPU, SSD and HDPLEX converter.
I'm going to use Roon as a music library manager and HQplayer as a player
I have defined the player in roon, but it doesn't work.
I started to install HQplayer Pro 4, but I can't set it up properly, when I set HQ player in Roon instead of USB Dac DENAFRIPS, it doesn't work.
I think that the processor will not be able to go beyond DSD 256, that's why I put you the screenshots to set in DSD 128 and DSD 256
Which options on the first screen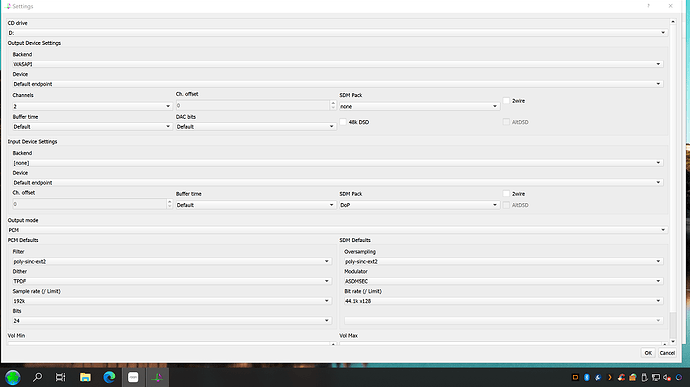 What options on the second screen end of the first screen to have all the options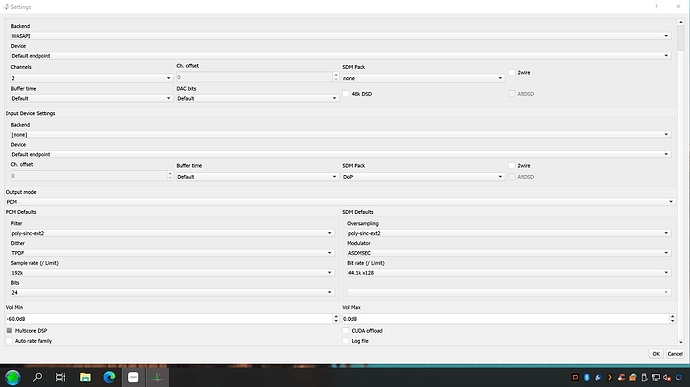 What are the options on the third screen in DSD?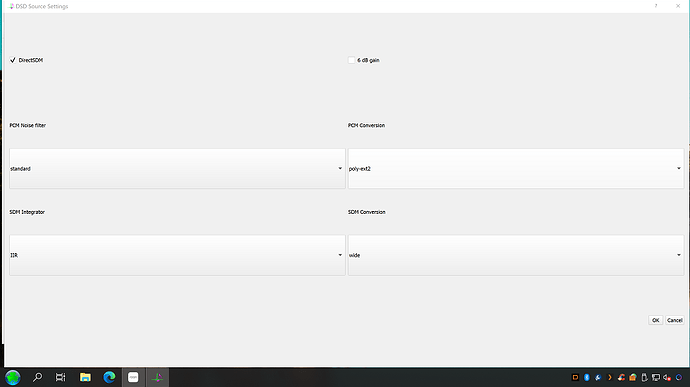 Thank you for your feedback
cdt
Jean-Luc