Hi, I'm an owner of Bryston BDP-2 and evaluating Roon with BDP-2 as network endpoint. While hearing differences between standard MPD playback and Roon I performed some investigations. It's easy to SSH to BDP-2 and change Roon endpoint config file to use ALSA tee plugin for capturing output to wav file. After doing that I discovered that Roon endpoint output is not bitperfect. It looses PCM samples - about of second of 4 minute track is lost. Dropouts are very short and not audible as clicks. But sound simply degrades a bit. Here is a picture of captured waveform in comparison with origin track: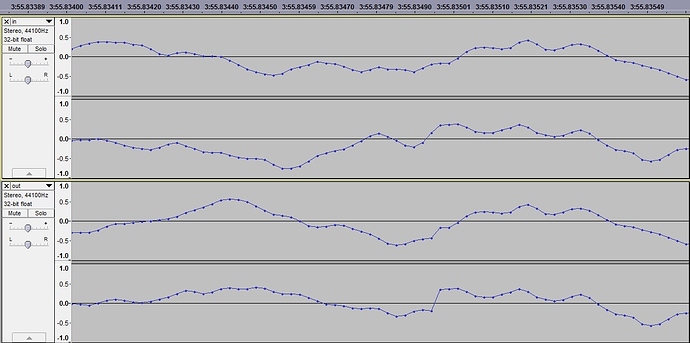 As I understand, the root cause of this issue is UDP protocol used by RAAT. UDP packets have no guaranteed delivery. And my network setup is pretty basic - Apple Airport Extreme gigabit router, Mac Mini server and CAT5 ethernet wiring. So my questions are following:
Can Roon confirm that there is no guaranteed delivery of all PCM frames to network endpoint?
Can buying managed switch improve the situation? Will it give 100% delivery of UDP packets?
Why Roon does not have any indicator of stream quality? Perhaps you may use TCP for passing checksums.