Yes with one album loaded Hunky Dory








Maybe that's down to the (lack of) quality of your set up?? SMFH.
Yes, most of the time it is the equipment And a close second is the placement of the speakers.
That makes a 100k equipment sound really bad.
Exactly. Which is revealed no matter what mechanism you use to deliver the music

.
Agree, that they just put some lipstick on the pig and had not enough focus on the user experience. It's a classic example of design by ego. If they would have followed a user/customer centric design approach they could have improved by beta testing.
For me the aesthetics isn't the worst part. It's like they handle search, filtering and working with playlists. There is still no working way to sync liked tracks to Qobuz. How can I listen to my Roon favourite tracks mobile on my phone with Qobuz? I have to sync them manually one by one. Just bad.
Do you think, even for a moment, that this tone is likely to get consideration from anyone at Roon?
As a footnote, I am loving 1.8 in the knowledge that Roon have taken some genuine concerns properly expressed, on board.
Back to playing and discovering music for me…
For me a proper mobile Roon solution would have been nice. I think this is the 2nd or 3rd complete UI over haul, sigh.
Dont be easily intimidated

I like that analogy. Funny, not rude at all. Unfortunatly there is a lot to fix below the surfase. Roon recognized that. Some users not - and thats ok if everything works for them. If they would just stop blaming people with different opinions.

Pig is a bit much - I don't think any of us thought of 1.7 as that. More like having your seven year old daughter apply your makeup vs going to the Nordstrom counter. One never knows where it's going to end up, or in what color!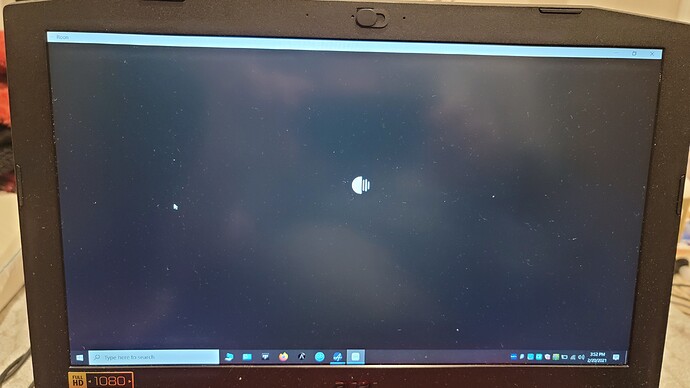 It does this all day,
Haven't been able to use roon in 3 days…
I had to get audirvana trial to listen to some music
What now? I've tried reinstalling, Defrag of drive ect… Nothing is working.
Pain! As you've written a support request all you can do I guess is wait for a fix or for them to get back…

Works well for me, no problem with Apple devices.
Android work phone not well.
Roon-core Windows, Lumin U1 mini, BDA-3
Have to agree here. I really don't understand the comments here. 1.8 is working just fine. I run my Roon on a Synology NAS with a variety of devices, DAC's, Sonos, etc. etc. I have no issues at all with my installation since it updated. Every software release will encounter issues just after the release which requires patching (e.g. windows)… I think the 1.8 is a great improvement and still not understanding why all the complaints. Perhaps those of you with problems should evaluate your own software/hardware environment before heaping hate onto Roon
Have a search of the forum for similar issues
Windows. Update your graphics drivers from the manufacturer site not the Windows suggested driver
Reboot
That's fixed several similar issues. Looks like a win10 update glitch
No probs. Works fine. I do not understand what all the fuss is about.
No drop outs, glitches or freezies. Looks great in dark mode.
UI nice and fresh. Not keen on mauves and purples though. Shame there is not the use of a colour palette to address this very minor niggle.
My set up must be in the optimal range for both the 1.7/1.8 that I have become happily acquainted with.
Well, plenty of users that have a lot of "fuss" as you call it. Be happy if everything works for you

Hey, deferred upgrade to 1.8 as wary following all the comments on this post, but then forgot to disable auto-update on some of my control devices so found myself having to upgrade my Roon Core to 1.8… Did anyone else get caught by this? So with trepidation I did so. I liked 1.7 and had got used to it's functionality but 1.8, well I have no issues with it, it's different but in a good way, an evolution I think. Looks clean, getting used to different layout and so far works perfectly (Fanless NUC running ROCK, ethernet to Moon 390 into tri-amped Linn active system). Respect that others are having a different experience. So Roon - good work from my perspective and please keep the focus on your loyal users.
I am happy thanks. Just my personal thoughts upon this particularly very interesting and well attended thread.
From what I understand, many disgruntled folk are unhappy with:
1• 1.7>1.8 update.
2• Supposed UI downgrade.
3• Could be a non optimised set up.
3a• Audiophile territory. (Though must obey and
agree)…
4• Annual/lifetime subscription > per $/£/€
perfection.
5• As Queen famously sang, "I want it all".
6• It is impossible to please everybody most of the
time.
7• T'is definitely the best bit-perfect playback.
(JRiver MC27 in at No.2). My tried and very well
tested comparison!
8.• Very good to go on a mid range Hi-Fi set up.
9• Enjoy. Rock On…