I have 2000+ releases, all uploaded to my PC and using Roon.
Most of my releases are identified but not with the right version.
For example:
I have "Ambeon - Fate of a Dreamer" edited in Argentina by NEMS Enterprises (I'm collecting this label) It appears as identified, but when I get to the details it's getting the metadata from an "Import" release, and the other three options I get are from Transmission Records, one from December 19th 2011, other from July 2002 and the last one from December 13th 2011
I added the release to Musicbrainz with as much information as I could to see if Roon picked it up, but it didn't. I did the same for "Almah - Almah" and got the same result, nothing.
As Dylan explained to me very kindly here Identification from MusicBrainz problem there's some logic not to overwhelm with the results, but i disagree.
I'd like to have as much options to identify my releases as I can, even same releases differenciated by countries (I have a lot of them!) Because if you're giving me "some" options, don't make me think I can choose, just apply the metadata you think it's better and that's it, like any other software…but I think Roon is not like any other software.
I know it must be hard or maybe it's not technically possible (I lack the knowledge), BUT we have Musicbrainz, we have Discogs, and similar resources we could be using.
Curently all the covers I have on Roon are the scanned artwork of my releases, because I want to feel like going through MY collection when I browse, I think that's the whole idea of this: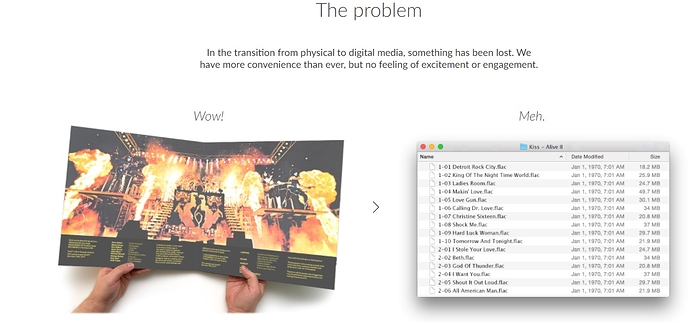 So I'd like to request a better identification feature on Roon so our releases ARE our releases.