I'm wondering if roon identifies Primary Artists in albums which itself are not identified? It doesn't seem to but it never hurts to ask.

An example (from a digitized vinyl roon doesn't know about):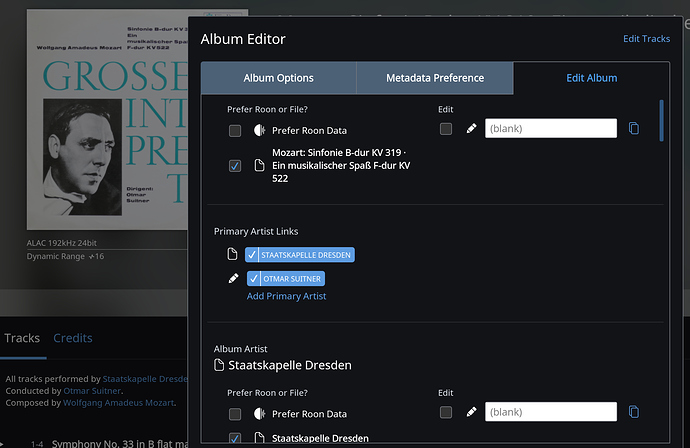 Since I'm pretty sure roon knows Otmar Suitner (allmusic does know him), it would have been nice if roon would enrich the artist with its metadata - but it doesn't.

Other than adding the album to musicbrainz I don't see a chance to make roon recognize the artist - or is there a way?