Hi everyone,
I have recently purchased an IFI Micro iDSD Black Label and I would like to know if my settings are correct and also maybe to understand a bit what it's showing to me in the below screenshots.
First, to explain a bit my setup:
Roon server is located on a big gaming desktop which I am using at the moment only for Plex and Roon (because I don't play games anymore ) Here I stored all my FLAC files and also I have connected it to Tidal.
I listen to music through my laptop where the IFI DAC is connected.
First 2 screens are with my current settings: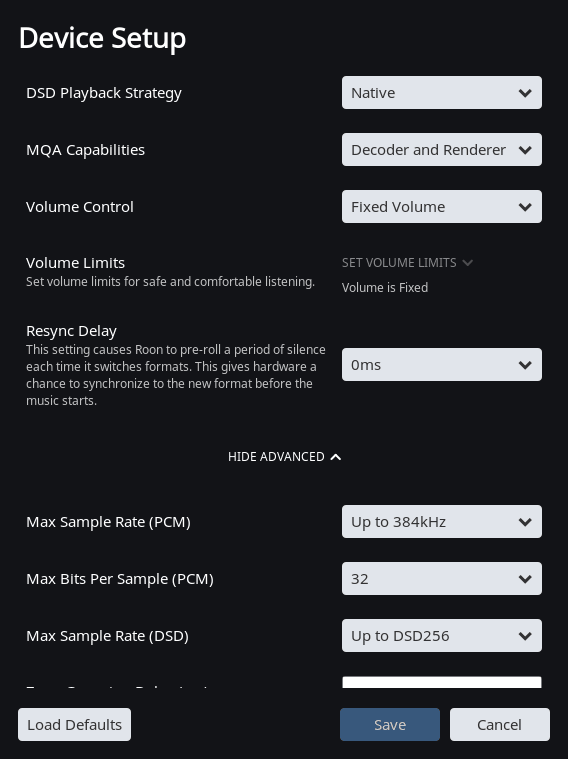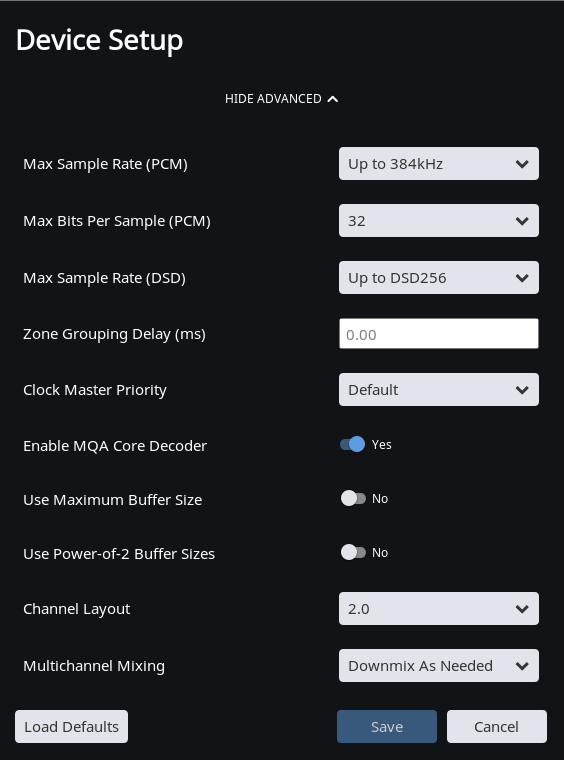 And this is the Signal Path description: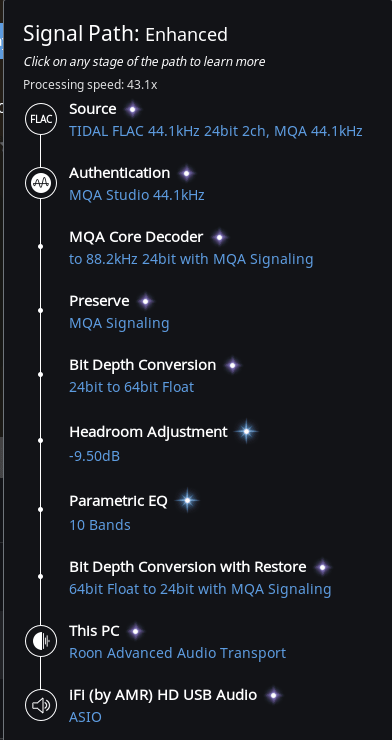 If anyone can help it would be great.
Thank you.