Content you're reporting an issue with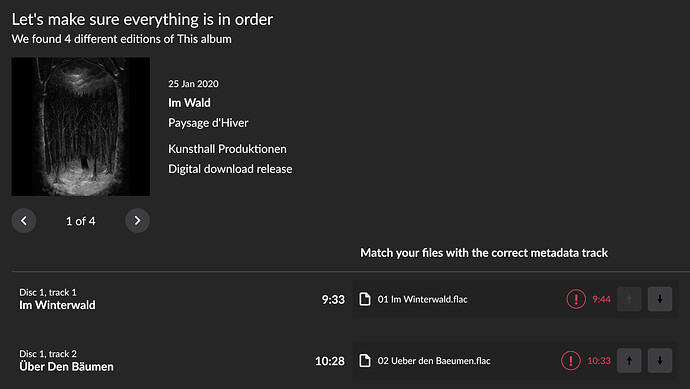 Most of the track lengths for the "Digital download release" of the album are incorrect. Correct timings can be found here: Release "Im Wald" by Paysage d'Hiver - MusicBrainz. This causes digital downloads to match with the CD release.
Have you made any edits to this content in Roon?
No
Is this content from local files, TIDAL, or Qobuz?
Local FLAC.
Screenshot of import settings
Don't think this is revelant given the problem is on the metadata side (track timings are correct).