Some moods are missing through Roon clients (tested on windows 10 and android) (Tidal → Playlists → moods)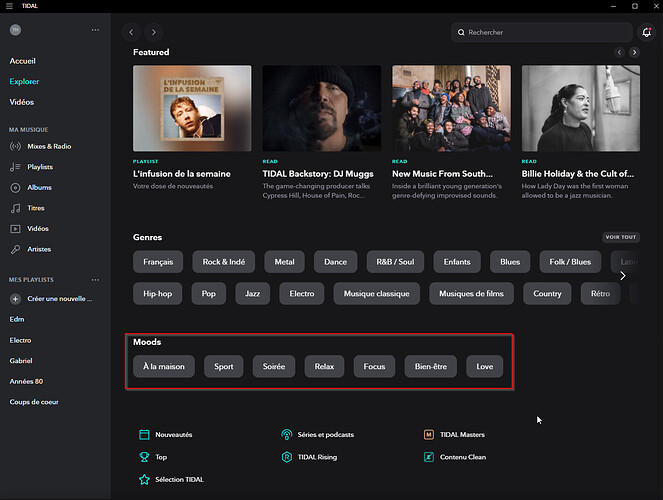 Hey @Mathieu_BOYER – since it looks like TIDAL has a long list of moods in their app, I'm moving your post over to the feature requests section. That way our product team has better visibility, and other Roon subscribers can let us know if they'd like to see this as well.
Thanks!
So nearly a year later and this still seems to be an issue, unless there's something I'm missing. I like this software but for the price tag I'm surprised by how limited the Tidal experience feels within Roon.