Content you're reporting an issue with
Roon sometimes adds incorrect composers, like in Allison Neale's album, track 5. It shows Jimmy Dorsey and Paul Mertz as composers, while it should be Jimmy Dorsey and Paul Madeira. I tried to delete Paul Mertz in the Composer editor and added a the correct second composer (Paul Madeira), but I cannot delete Paul Mertz, even though it is highlighted for deletion.
Interestingly, Roon shows the correct composers when I select composers from track 5, but doesn't show it on the corresponding track.
Can someone help? Thanks!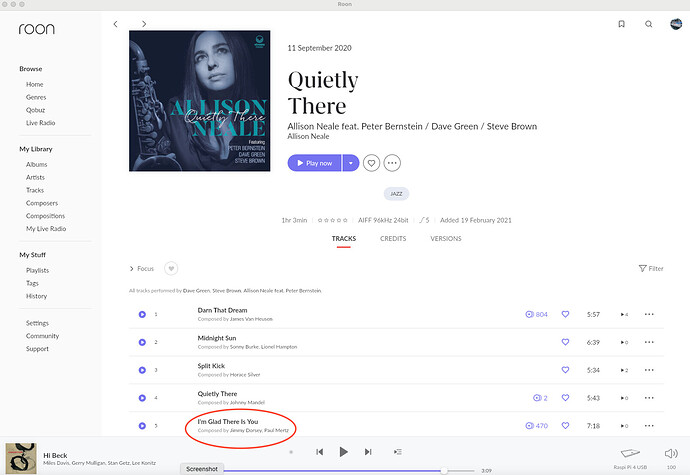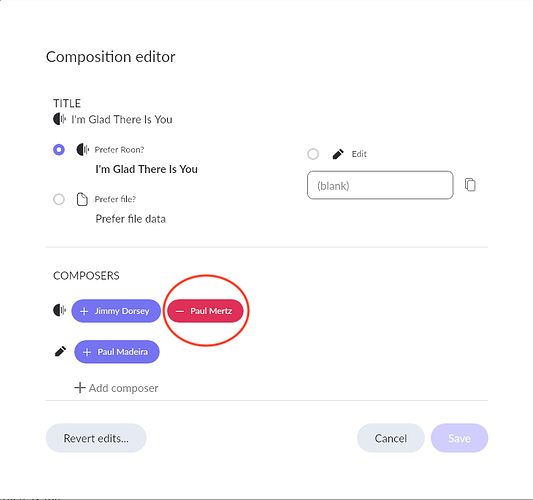 Have you made any edits to this content in Roon?
Is this content from local files, TIDAL, or Qobuz?
Screenshot of import settings
Description of the issue