Hello Roon Community,
After having reinstalled my Synology 716+II with DSM 6, I wanted to install the Roonserver.
Therefore I used version "RoonServer_Synology_DSM6_x86-64_2022-05-14.spk"
and tried to install it manually. Thereby the following error message occurs: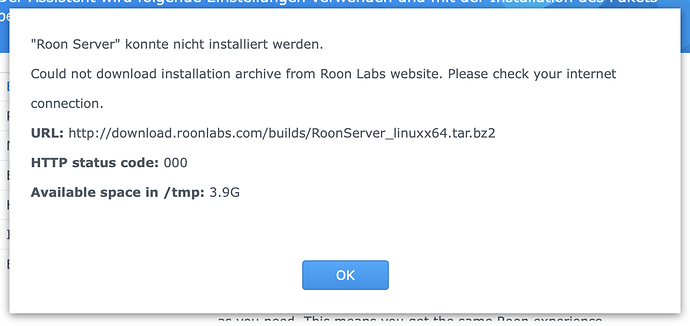 Installing with a Legacy version however works perfectly.
Does somebody receive the same error message or may give me an advice? There are no problems with an internet connection and DSM6 works also properly.
If I try to open the URL with the browser, the ordered website seems not to exist.
Sincerely
Markus