Ok, so I had this situation with an existing Pi3/iqaudio DAC - whereby even using Dietpi and roonbrige, it shows up like a RoonReady devucecwith custom icon etc.
Setting up a new one tonight, (which all went pretty smoothly although I'd forgotten a couple of steps), gives the same. Totally clean Dietpi install, updated to run roonbridge, again shows up with custom icon. By contrast, my hifiberry DAC running Dietpi and Roon ridge has the default speaker icon.
I wouldn't mind except, as discussed at length previously, I don't want the custom icon! I just want a speaker.

So couple questions:
Why does this happen - are the icons and hardware identification not exclusive to RoonReady? Or is this expected?
Is there any way I can get it to go back to the default speaker icon?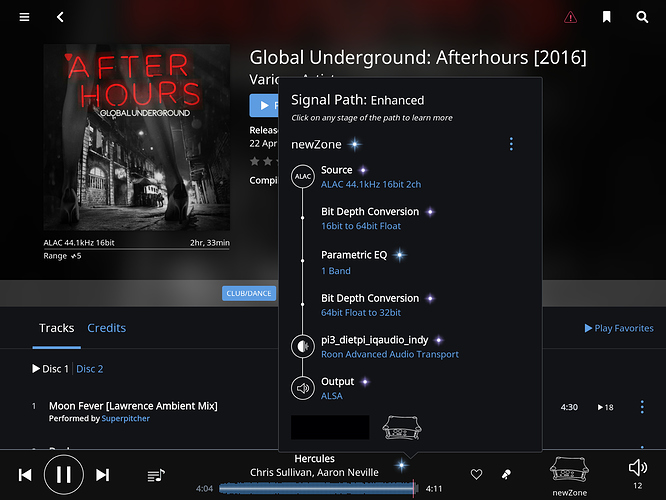 Incidentally, I added PEQ (which I've never bothered with on any of my Pis) just for fun. It works, unsurprisingly! The one thing I noticed though is the processing speed is absent (see screengrab for icon and processing).