Apparently this Sibelius symphonies cycle is one of the best so I looked it up on Qobuz, added to the library. A multi-part work is shown, but the symphonies are not identified as the work that they are and linked to all the other versions in my library/tidal/qobuz etc.
This happens for all 7 albums with the 7 symphonies. Here's the first in the list, link at Qobuz: https://open.qobuz.com/album/0825646480098
Sir John Barbirolli - "Sibelius: Symphony No. 1"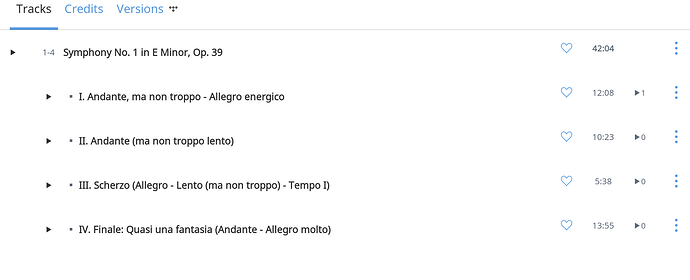 How can this be fixed? Is this something you guys are doing or could we?