Artist image for Jon Anderson makes no sense: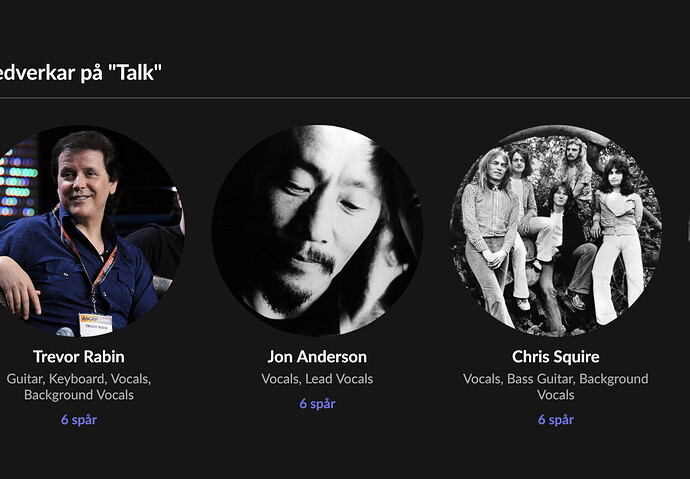 Kitaro is featured, and Jon is in the same picture, but further to the right: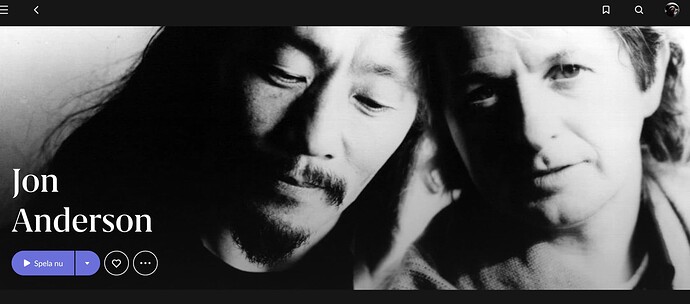 The Artist image for Chris Squire seems to be "Toy Shop", i'm sure there are better images of him as an artist.
And the Artist image for Jon & Vangelis hardly makes ny sense either:
(This would be better as Jon Anderson-image)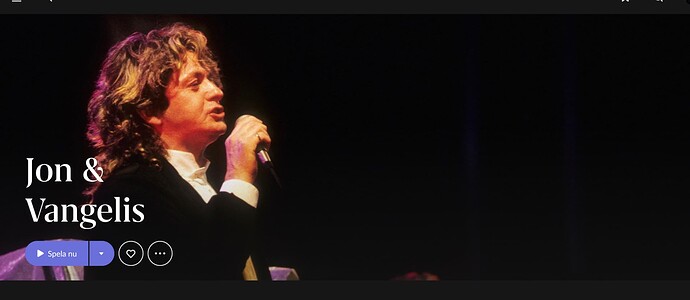 Actually, Vangelis is in the picture, but way out of focus down right.
Have you made any edits to this content in Roon?
No edits here, this is a fresh database
Is this content from local files, TIDAL, or Qobuz?
Hmmm, neither i suppose?