Is the latest version of Roon Bridge 913? Settings about shows that I have 880.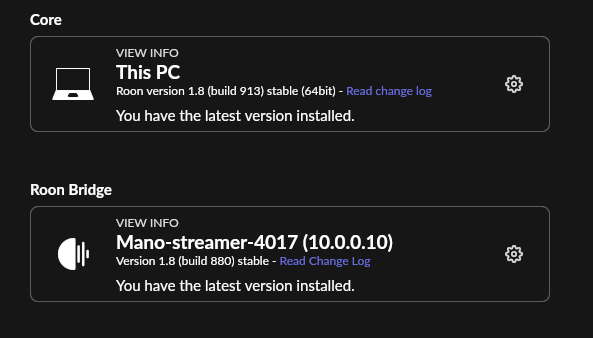 There was a problem with Build 913 for bridge devices. Build 880 is current.
Thanks Jim will do. I recently upgraded to a Pi3 from a Pi2 and the hat no longer appears as an audio device, everything works fine when I go back to the old Pi (Using RopieeeXL 4.017). It appears that the end points still work but just don't appear in the about settings re the 913 issue. My issue is different, I can see the IP address and the version of the software in the about settings but nothing appears in the audio settings.