So Roon is a great way of discovering music but sometimes one just wants something totally random.
So let's see if this will gain some traction.
a Tidal playlist, max 10 songs, max once a month submission.
My selection for your edification are 10 songs that have cropped up over the past few weeks that got me groovin' or thinking, now that's something special.
The link doesn't look great but seems to work. If you favourite the playlist in Tidal and then sync Tidal in Roon, it's there for you to play in Roon in glorious stereophonic sound.

make sure you have shared playlist selected.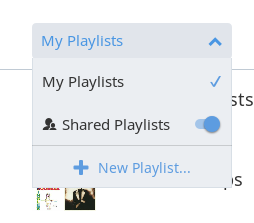 .sjb