Hi, I am trying to sort out why my Roon installation is running slowly and being unresponsive to searches and clicks to view artists or albums.
In the Settings > Setup menu I looked at the library maintenance options and this is what I see: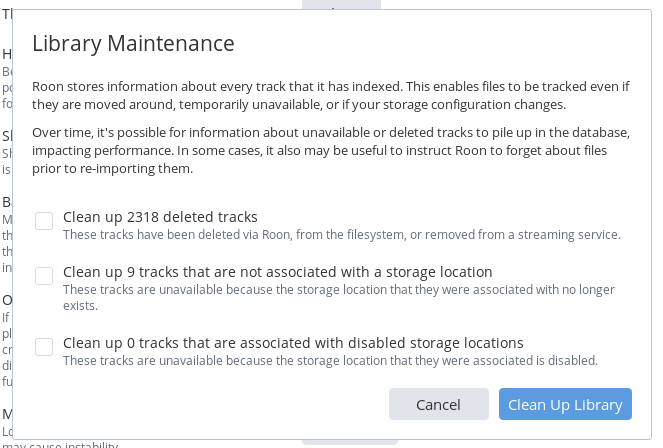 I don't want to select any of these options until I know what's going to happen. I'd much rather see what the problem is and solve it and avoid having to delete potentially useful data.
I'd like to know what the 2318 tracks that are being proposed to be removed as I suspect that they have been moved either by user error, some hiccup in a previous db migration or something else. At least by knowing what they are I'd be able to take an educated decision.
I've had a look through the logs and there are entries against tracks marked 'trace' or 'debug' but nothing that directly ties an entry there across to this report.
Can anyone help me to identify what these are please?