Hi Everyone,
I have this problem above.
Have a ROON Server running on my iMAC (newest macOS) and a Bridge connected via Ethernet.
Lindemannn App finds the Bridge and runs smoothly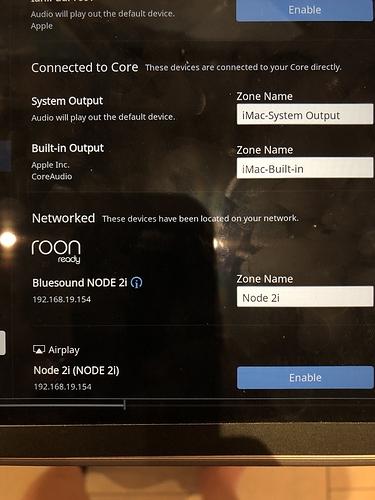 .
But if I try to connect ROON with the Bridge ROON doesn't find it.
With Blusound Node 2i I don't have any issuse. See pic attached.
Any suggestion / hints from you guys?
Thanx in forward
IAn